Las Vegas Exotic Dancers – Ultimate Guide with 9 Great Options
What comes to mind when you think of an exotic dancer? Strippers? Clubs with a DJ, flashing lights, and poles on stages? Well that's one concept. But Las Vegas offers more than just your standard experience if you're interested in finding unique experiences.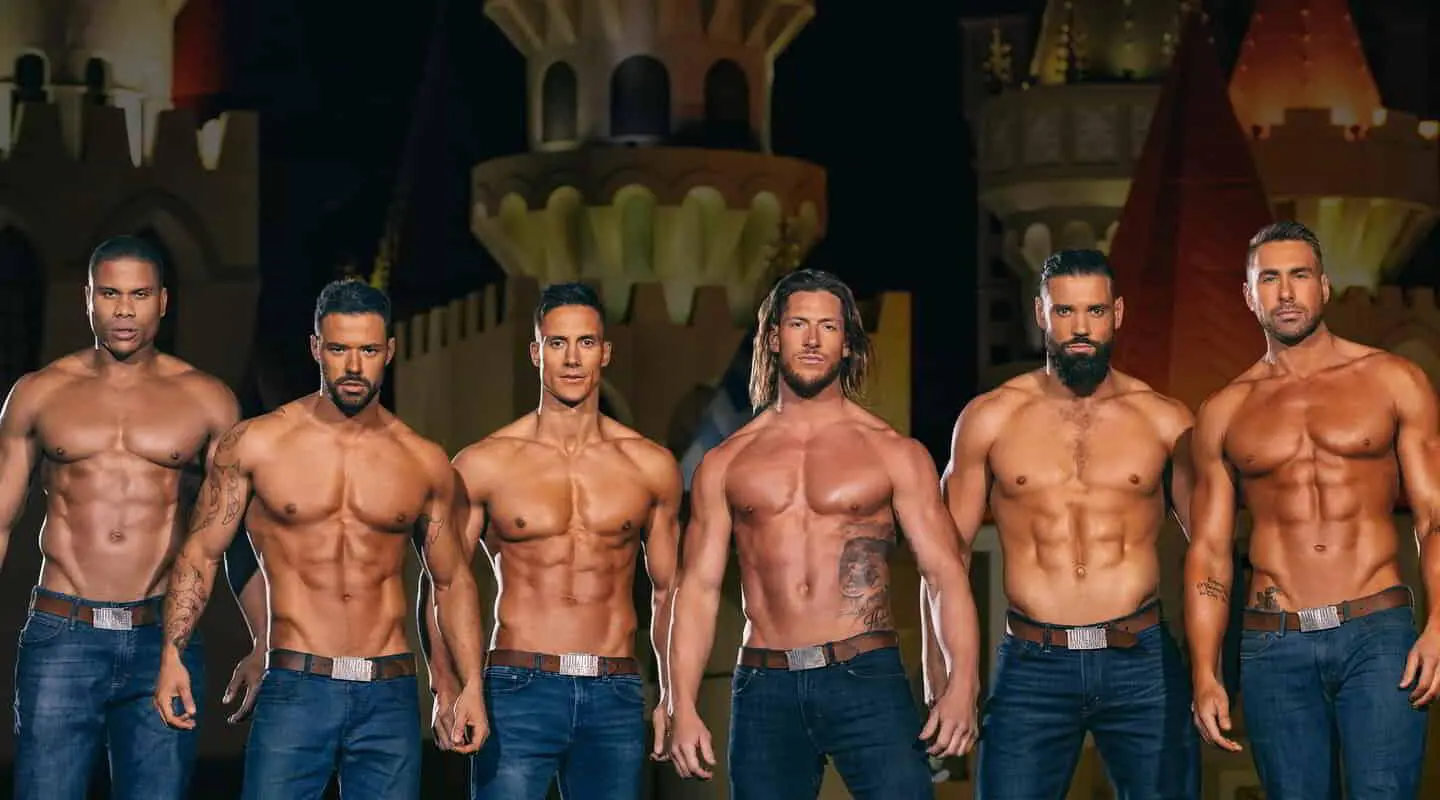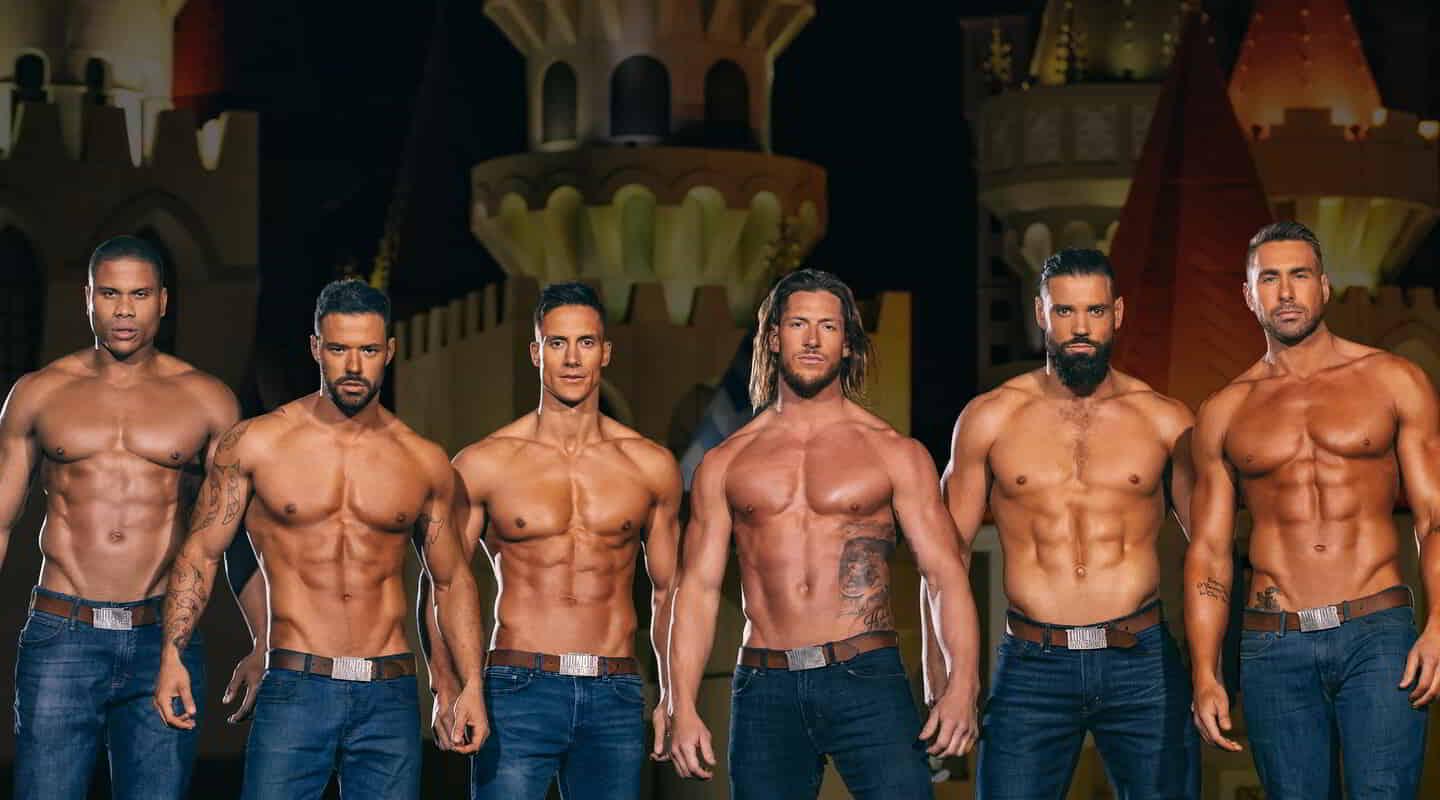 Cabaret shows are an evolution of the traditional show girls productions made famous in Las Vegas. As gentlemen's clubs became more mainstream, the resorts needed a way to keep guests on the property, spending money at their venues, not getting in a limo, and blowing their winnings on strippers.
While you will find entire teams of exotic dancers performing in unison, these girls aren't available for lap dances or any one-on-one interaction. It's a show, not a club.
If you want male exotic dancers, there are several male revue shows in town. But the best ones are at the coed strip clubs.
The most popular Cabaret Shows in Las Vegas:
For the Ladies:
Cost: $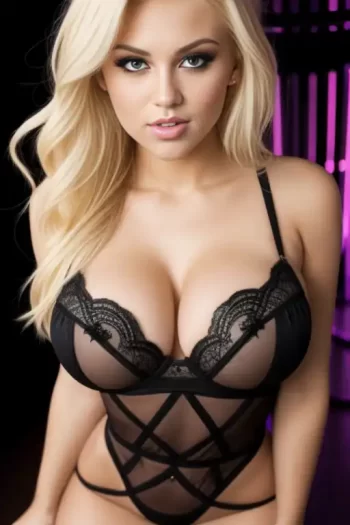 You'll find Go Go girls everywhere in Las Vegas. These dancers wear seductive outfits and costumes and dance to the music selection of the venue.
Nightclubs
The most common place to find Go Go girls are the big nightclubs inside the casinos. These girls will often be dancing on platforms above and out of reach of the crowd. In the most expensive clubs they take the performances to a higher level.
You'll see Go Go girls lowered on platform stages, dancing just above the crowd. Or they'll put a dancer in a large spinning cage that lowers above the crowd. Its these types of excesses that make the nightclub scene in Las Vegas legendary.
Cost: $$$$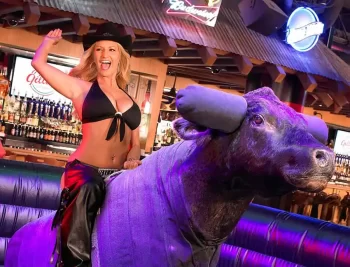 Cowboy & Biker Bars
There are several themed bars in town where the female staff dance for the crowd. At Coyote Ugly, the cowboy-themed waitstaff will hop up on the bar and dance for the customers. At Gilley's, the girls wear bikinis and chaps with a cowboy hat.
The Gilley's girls perform line dancing routines periodically. These girls can also be found joining the customers for a song on the dance floor.
At Hogs & Heifers, the bartenders are known to get rowdy and dance on top of the bar.
Top Bars with Dancing Cowgirls & Biker Chicks:
Cost: $-$$$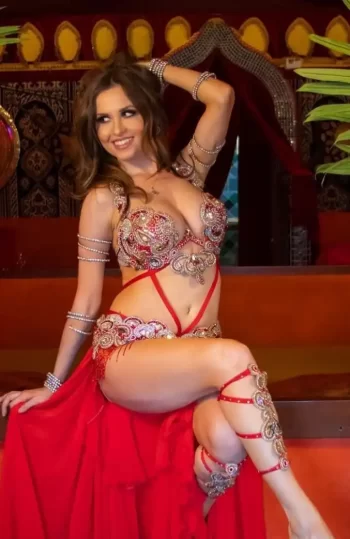 Belly dancers have a long history of exotic dance, tracing their origins back to the early 1800s in Egypt. Today you can experience authentic belly dancing in Las Vegas a two main venues.
The closest, and most famous restaurant with belly dancers is Marrakech. Here you'll find an Ariabian Nights themed experience complete with billowing tent roof, Mediterranean food, hookah lounge, and most importantly for our discussion, belly dancers. Their original location is currently under renovation but they have a temporary location at:
6007 S. Dean Martin Dr., Las Vegas, NV 89118. Rd floor, south elevator. 1 mile south of Allegiant Stadium
This experience arouses all the senses and you'll indulge yourself in the original exotic dancing style.
Another venue offering belly dancers is Olive Grill. This venue is a little further away from the strip towards Henderson. Here you'll find a Mediterranean menu, hookah lounge, cigar bar, and bar. On weekends you can enjoy live music and belly dancers. Most nights they have a live band performing at the Olive Grill. You can check out their event calendar for more information.
Cost: $-$$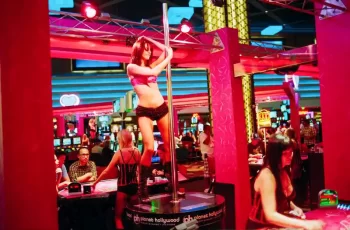 Many of the casinos have an adult-themed gaming area, typically called the "party pit." Here you'll see table dealers in seductive uniforms entice the customers to make a bet. In the background, exotic dancers will gyrate to the upbeat music played to make the guests feel like it's a party atmosphere.
Basically, the casinos create a fusion of nightclubs, strip clubs, and a casino gaming area to make the action more upbeat and fun for the guests. Sex sells, and apparently, these party pits do fairly well as they've sprung up all over Las Vegas.
Cost: $$-$$$$
Freemont Street and Las Vegas Boulevard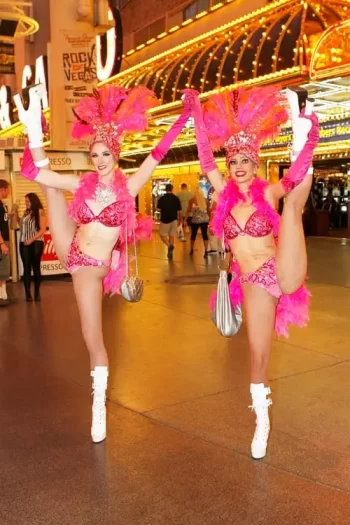 In high-traffic areas along the strip and on Freemont Street in Downtown Las Vegas, you can often find dancers walking the street. They'll be dressed seductively, or sometimes as old-school showgirls. The basic idea is to look hot, then offer to take pics with tourists for money. There's not a lot of dancing involved, they just use the exotic dancer theme as a way to get your attention.
Drunk guys fall for it all the time, the girls will ask them if they want to take a picture. Drunk guy agrees. Then they shake him down for a tip, usually $20 per girl. Just know what you're getting into.
Cost: $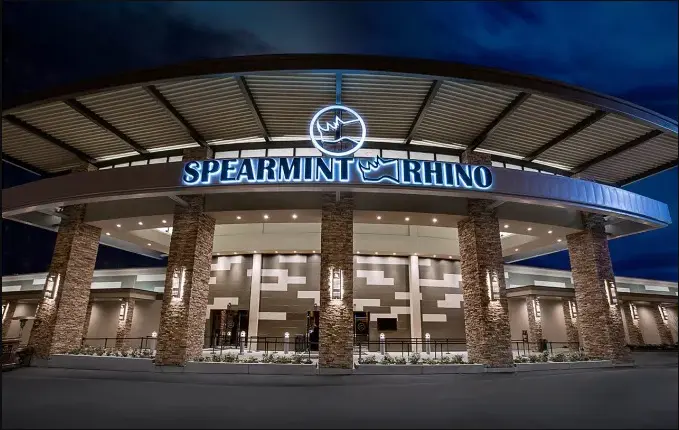 Strip clubs offer a wide selection of exotic dancers, some clubs boasting rosters of over 400 girls nightly. At the biggest clubs, you can choose from girls from all over the world, from gorgeous girl-next-door Americans to exotic beauties from Cuba and South America.
This means that no matter your tastes, you should be able to find a girl that exactly matches your desires. Just keep in mind, that even the busiest clubs only have a large selection during prime time. Also, the top strip clubs in Las Vegas are topless. If you want nude adult entertainment, read on.
If you want to see the widest variety of girls, plan on visiting Thursday through Saturday from 10 pm to around 2 am. Otherwise you may end up in an empty club with a handful of reluctant dancers working.
For more information on strip clubs in Las Vegas:
7 Best Vegas Strip Clubs – Photos, Prices, Atmosphere & More
Cost: $$-$$$$
One of the most popular ways to see exotic dancers is to hire them to perform in your hotel room or vacation rental. These girls are perfect for bachelor parties or if you want a more intimate experience than what you'll get in a strip club.
Booking dancers to perform in your hotel is also the best way to get fully nude dancers. The hottest girls work at the top strip clubs which are topless only. But there are hundreds of equally gorgeous dancers who will get fully naked if you hire them to entertain you privately.
There are many places to find private exotic dancers, but beware, finding real girls takes a lot of work.
If you want to quickly and safely hire a girl to dance in your room, we got you covered:
13 Vital Tips for Hiring Private Strippers to Your Room in Las Vegas
What is the price for exotic dancers in Las Vegas?
For all the options where the dancers are part of the atmosphere, the cost is baked into the cover charge and alcohol prices. So you don't have to budget for singles for the Go Go dancers at a nightclub. But you will be paying a hefty cover charge and over $20 per drink.
Some of these dancers work for tips, such as the Gilley Girls, Pleasure Pit dancers, and girls dancing on stage at a strip club. Each of these options offer the dancers as scenery to create a party atmosphere. You won't be able to get close to them. There are no private dances or alone time.
Strip Club Prices
Once you decide on a club you can get specific pricing here:
As a general rule, you'll have to pay a two-drink minimum and a cover charge. This runs around $100 just to get into the club (if you want a better deal, contact us).
Once inside, you can get a very tame dance at your table for $20 per song. If you want a lap dance in a more private setting you can go into the private dance area for $40 per song or 3 songs for $100.
For more exclusive access you can buy time with the dancers from around $150 for 15 minutes, up to $500 per hour. There are other costs as well such as a house fee, drink minimum, not to mention tipping the staff, DJ, and bouncers.
Sometimes these fees are included in the price, and sometimes they are tacked on, depending on the club. Just be sure you understand all the fees before you agree to the dance.
Private Dancer Prices
Most quality girls that dance in your hotel room charge around $200 per hour per girl ordered. You'll need to tip at least a couple hundred on top of that to have a good time. But it's still cheaper than the clubs and you don't have to pay a cover or $20 for a mixed drink.
Most girls can charge your card or take larger bills and recycle singles and 5s, so you don't need a huge stash of cash, but it never hurts.
Keep in mind if you have multiple people in your group you will need to budget for more than one girl. This is so the dancers feel safe and that there is enough entertainment to keep everyone happy.
Seems Expensive
These rates are going to be higher than what you pay in most major cities simply because of supply and demand. Sure there are a lot of hot girls in Las Vegas, but they can make a fortune doing a variety of other jobs including cocktail waitressing, bottle hostess, atmosphere modeling, table dealer, and more.
Just like most services in Las Vegas, if you want quality, it costs more.
Important Information About Booking Exotic dancers in Las Vegas
It is 100% LEGAL to hire exotic dancers to come to your hotel and entertain in the privacy of your room. What happens between two consenting adults in private is your own damn business.
You should also know, that prostitution is NOT legal in Las Vegas, which is a common misperception. The legal brothels are all located in smaller counties and the nearest ones are over an hour's drive away.
Why is this important? Don't proposition dancers in the club, you'll be escorted out and 86d.
If you decide to hire a dancer to come to your hotel room, when you call the girl or agency to make a booking, you cannot solicit sexual services.
If you call up and ask how much for a sexual act, you are soliciting, which is illegal. Likely, they will hang up. Your number may be blocked.
The correct way is to always be a gentleman. Call up your favorite exotic dancer and book a "party" for a set amount of time. When the girl arrives, let her know what kind of party you're looking for and negotiate the details.
Venues all over Las Vegas employ exotic dancers in an effort to curate a party vibe. From bars to casinos, strip clubs to cabaret shows, sex sells, and the managers are betting that the aura of sexuality entices guests to spend more, gamble more, and stay longer.
Just realize that nothing is free. Surrounding guests with beautiful exotic girls costs money, and you're paying for the privilege one way or another.
If you really want the company of an exotic dancer, simply hire a stripper, buy some good drinks, and throw a party in your room. This route is much less expensive, plus you get to pick the girl you want, control the environment, and have more fun in private.