Las Vegas Call Girls – 11 Tips to Guaranteed Fun (2023)
Las Vegas boasts one of the largest populations of escorts. Imagine spending time with the girl of your fantasies. Would that make your trip memorable? You can definitely hire escorts in Las Vegas. There is a right way and many wrong ways. We're going to help make sure you find success.
Advantages of  booking call girls to your room in Las Vegas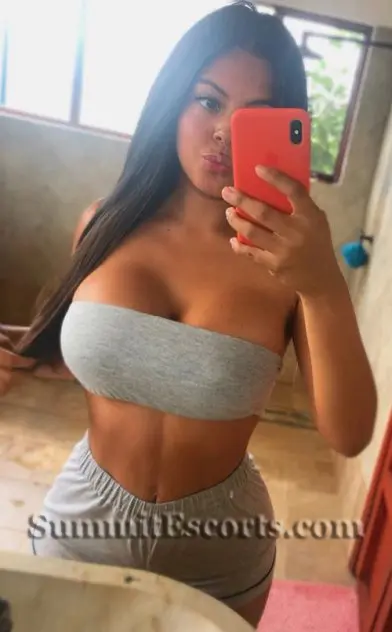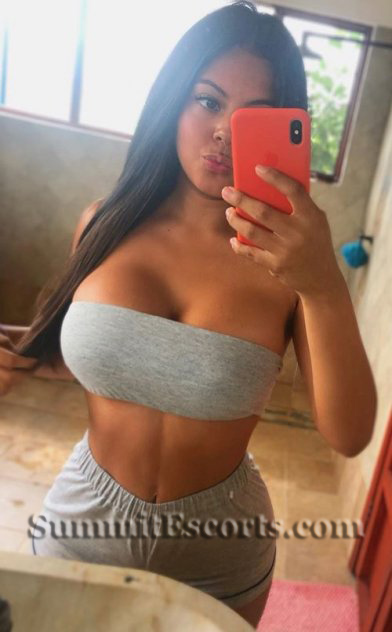 Privacy
If you want to keep a low profile, call girls are the way to go. Heading out to a club or seedy establishment means running into strangers and increasing your odds of being observed.
Transportation
You paid for a nice hotel room, right? Why bother running all over town trying to meet chicks when you can just call a girl and have her come to you?
Why suffer the hassle of getting in a car to go to a venue where you're no longer in control?
Better Selection
Even the biggest strip clubs and venues only have a fixed number of girls each night. And the hottest ones will be unavailable most of the night as they are spending all their time with pre-booked big spenders.
On the other hand, there are thousands of call girls you can book and have in your room in 45 minutes.
You get exactly what you want, without having to deal with being turned down or dealing with the drama of trying to find a hookup.
Pricing
Going out in Las Vegas gets expensive. The VIP upgrades, the alcohol, and the girls all charge more.
You can buy a bottle and your favorite mixers for under $50, and drink all night in your room with your girl if you want. Much cheaper than bottle service anywhere in town.
Important Information About Call Girls in Las Vegas
It is 100% LEGAL to hire call girls to come to your hotel and entertain in the privacy of your room. What happens between two consenting adults in private is private.
A lot of tourists believe prostitution is legal in Las Vegas. It is NOT. The legal brothels are all located in smaller counties and the nearest ones are over an hour's drive away.
This is important when you contact the call girl to make a booking, you cannot legally solicit sexual services.
If you call up and proposition the girl, you are soliciting. That's illegal. Experienced call girls will hang up. They may block your number.
Here's the correct way to handle it:
Contact your favorite call girl
Be polite and act like a gentleman.
Stick to simply professional topics. "How much for an hour?" "How long until you arrive?
No dirty talk. Save that for in person.
No offering money for sexual acts.
Don't try to get cute with abbreviations and jargon. You're not fooling anyone.
Listen carefully and follow their instructions.
Kick back and chill.
Finding Quality Vegas Call Girls
Finding a call girl that you like is going to be the hardest part of the process.
There are a number of sites that have quality call girls, and we'll get to that in a minute. But first you have to learn how to spot fake profiles, so you don't waste a bunch of time or money.
A lof of the sites you'll see are directory sites claiming to have "independent call girls." Which is not true. The site may even be run by a large agency, posing as an enthusiast site. Or many of the profiles may be created and managed by competing agencies. So just know what you're looking at.
The call girl directory sites will allow profiles to earn a "Verified" badge, proving that they are who they say they are. In the age of AI, this is too easy to fake, and I'm guessing the site admins don't stress too much if a few slip through the cracks.
Also, on a lot of the big directory sites you see profiles that are verified that have been using the same photos for a decade. So either that call girl isn't aging or there's no requirement to re-verify every few years. So who knows what is going to show up. Even if those were her real photos in 2011, she could be 100lbs heavier, let herself go, and looks nothing like the pictures.
Want the best odds of finding real call girls? Look for the following:
Sites that show only one image of a girl. Exit immediately. All profiles are fake, and it's likely a scam site.
Is the girl too perfect? They probably ripped images from a popular social media influencer or are using AI generated images. Leave immediately.
Are the photos really old? Look for old phones, out of date clothes, old hairstyles, etc. It may be her real photos but they're not recent. Bad idea.
Does it look like there are any photos in Las Vegas? If there's grass and trees outside the window, that's not Las Vegas and the profile is probably fake.
Are the pictures all in the same place and is she wearing the same clothes? Red flag.  You want to see varied locations, outfits, makeup styles, etc. The more variety the better your odds it is real.
Are the photos highly edited? You'd be amazed what you can make look attractive with Photoshop.
Ridiculously low prices. Call girls of any quality are going to cost a few hundred dollars an hour *at least*!
Requesting a deposit to show up? Don't pay upfront. Ever.
Complicated verification process to book the date. Scammers are making fake call girl profiles and asking for a lot of personal details to "verify" you as a customer. They use this data to hack into accounts and run other scams. Don't fall for it.
You can use Google Lens to search and see if the call girls' pictures show up all over the internet. You'll see matches on popular social media sites if they are using an influencer's pics.
We get it, this is pain. That's why we're sharing our experiences with you. It's much easier to call a reputable call girl service so you know the girls legit and you'll have a good time.
Setting Up a Call Girl Date in Las Vegas
You finally found the perfect call girl and are ready to pull the trigger. Great! Just keep these tips in mind.
Use their preferred method of contact. If they prefer text you should text. They may not check their contact form regularly, or don't like getting phone calls. Just follow their lead.
When in doubt, CALL. Most real call girls will answer their phones and take your reservation right then. They like to know they are talking to a real person and to get a feel if you're a good fit for their services. Keep in mind they get blasted all day with pranks, scams, and window shoppers, so don't waste their time if you're not ready.
Use your real phone number or a hotel phone. This will let the girl know you are a real client. Most call girls won't even pick up a blocked number or burner number. So don't bother.
Make sure you know which hotel you're staying in and your room number. Yes, a lot of people forget this in their excitement.
Pricing for Vegas Call Girls
There's pretty standard pricing across all the big girl directories and websites. The going rate they claim is $150-$250 per hour. But that's not realistic. That's high enough to weed out guys who are absolutely broke, but not so high nobody ever calls. In reality, these prices "Get the party started," then you negotiate in person the specifics of your date and agree on a "tip."
A lot of guys will call up and try to negotiate on the $150-$250 rate, and that means they probably aren't showing up, and if it's an agency, their not sending their best girl.
Supply & Demand
Sure there are lots of beautiful women in Las Vegas. There are also a lot of ways they can make thousands of dollars a night without showing up to a stranger's hotel room.
They could work at one of the high end gentlemen's clubs and give lap dances to high rollers all night. Or work as a bartender at an upscale bar in a resort. Or be a bottle hostess girl. There are just so many ways gorgeous women can make a fortune in Las Vegas.
As a result, getting a hot call girl to show up at your hotel room door is going to cost some money. It's going to cost even more to get her to stay. For the top escorts in Las Vegas, this can be a thousand dollars or more. If you try to dip under the $800 mark, you're getting into very sketchy territory and would be better off just going to a strip club or trying your luck at the bar.
If you do get a girl offering a great night for a few hundred bucks, alarm bells should be going off in your head. It's either a scam or a setup, or the odds are the goods will be odd.
Just trust your gut.
Preparing for Your Call Girl to Arrive
Assuming you've booked your call girl, you need to prep for their arrival. Here's the checklist:
Turn on your ringer and notifications. You don't want to get skipped because you missed a call or text.
Take a shower, you stink
Make sure there are no surprises in the toilet
Brush your teeth
Tidy up the room
Wipe down the sink
Put on a light amount of cologne or aftershave
Put on some relaxing music
Make sure the room is lit but not too bright. You want her to see that it's safe to come inside but not blindingly bright.
Relax and have a drink. Just don't over do it.
Find Your Call Girls from Legit Sources
If you want real, hot call girls, you have to go with the pros. You don't want to spend all night digging through classified sites full of fake profiles and scammers only to end up waiting and waiting and nobody ever shows up.
The worst is being all excited for your dream girl to show up and when she arrives you're totally disappointed. Now you have to start all over. Skip that misery and do it right the first time.
Never Pre Pay
No matter what. No booking fee. No deposits. Don't give anyone your credit card information. Don't send crypto.
Only pay once your call girl has arrived and you're happy. Negotiate the entertainment and then it's time to pay. Not before.
Just know there's some scums out there that will charge a $50 to $150 deposit or reservation fee. They pocket the money and disappear. Nobody shows up, you're out of luck. Now you have a dodgy credit card charge you have to dispute. It's a pain, so don't fall for it.
Hot Tips from Your Driver or Doorman
Everyone who interacts with tourists in Las Vegas for work has specific venues and contacts they refer business in exchange for money. That's just how Vegas works. They know you're probably not coming back, so as long as they get paid, that's the key metric they care about.
If you have a bad time or get burned, your rideshare driver doesn't have a business website you can leave a negative review on google or yelp. You're much better off going with the professional upscale call girl agencies in town.
Is everyone working in Las Vegas a scammer? No. But you don't have to risk it.
Cruising the Casinos, Bars, & Clubs Looking for Call Girls
There are call girls in every club and nightlife venue in town but this strategy is really tricky and expensive. Let's look at two scenarios.
Finding Call Girls at Strip clubs
You can find some call girls working at strip clubs in Las Vegas. However you'll have to spend a few hundred in the club on the girl before you'll get her number. She needs to suss you out as a worthy client. Then you have to set up a date in the future, as she's already working that night. And expect to pay a high premium, like over four figures for one hour. Their time is expensive.
Finding Call Girls at Nightclubs
A lot of guys know that there are call girls working inside the major nightclubs. Either as bottle hostesses or as "guests" there to party. The bottle girls know you can afford to drop $10,000 on drinks, and you already tipped them a couple grand right? So for a little more, maybe they'll come back to the suite for the after party. Or the pretty girl that invited you herself to your table. Great tits, nice smile, seems innocent right? Well she's casing you for cash and trying to figure out how much she can charge (or steal). So again, it can be done. It's risky. And VERY expensive.
Finding Call Girls in Casinos
Picking up call girls in casinos is really tricky. The resorts want you to spend your money gambling, eating, enjoying their entertainment, not spending it on pretty girls. As a result they do their best to dissuade such activity.
Additional Tips for Getting Vegas Call Girls
Hiring a stripper in Las Vegas presents a lot of challenges, so if you're just visiting, here are a few pointers to make sure you have a great time.
Skip the BS and line up a real Vegas call girl. Don't waste all night prowling the directory sites trying to figure out which profiles are real.
Prioritize Quality. You value your time and money. Make sure you spend it wisely.
Keep your standards. If the girl that arrives is "alright" send her back. Ask for a different one.
Remember propositioning call girls is illegal in Las Vegas. Simply pay them for their time and keep your communications direct and professional.
You can pay a call girl for her time but you can't pay her for sexual acts. Don't try to exchange money for sex. That is prostitution. Tip her generously for her time, act like a gentleman, and the magic of Las Vegas work for you. Be smart. Don't break the law. We don't want you to go to jail. We don't endorse breaking the law. Be safe.
Having an unforgettable evening with a high-end escort in Las Vegas doesn't have to be hard. It doesn't have to take a lot of effort or time. It will cost some money, but anything worth it always is expensive.
If you read this far and followed our advice, you're going to have an amazing time. Hopefully, your dream date is on her way and you're freshly showered, enjoying a drink, and anticipating an unforgettable night.