Sheri's Ranch, the Best Legal Brothel Near Las Vegas
Sheri's Ranch Brothel is one of 3 legal and licensed brothels near Las Vegas.  Just a short hour's drive from the main strip, guests can enjoy the company of a sex worker safely and legally just outside the limits of Parhump, NV.
Sheri's Ranch is the largest of the three establishments near Las Vegas, and offers the most upscale experience. While their competition may offer many of the same amenities, such as pool, bar, restaurant, spa, and more, Sheri's Ranch offers the best experience.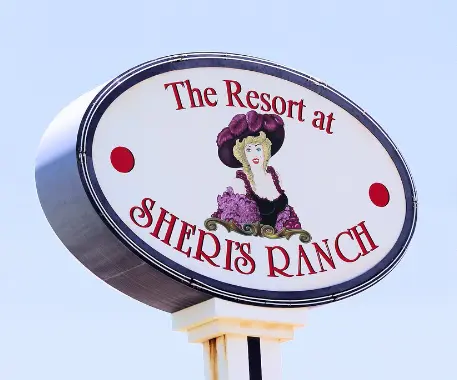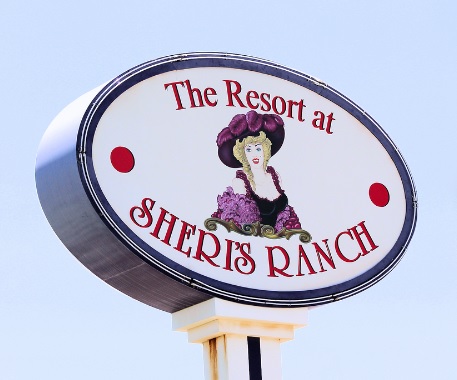 Upon arrival, you'll see a sign for the Sheri's Ranch letting you know you need to turn.
As you pull up to the front of the building, on your left you'll see the entrance for the sports bar.
To the right is the main brothel entrance. The entire building looks similar in style to an old western town, adorned in neon, of course.
Most guests enter through the sports bar, grab a drink, and the hostess will check your ID and ask if you'd like a lineup.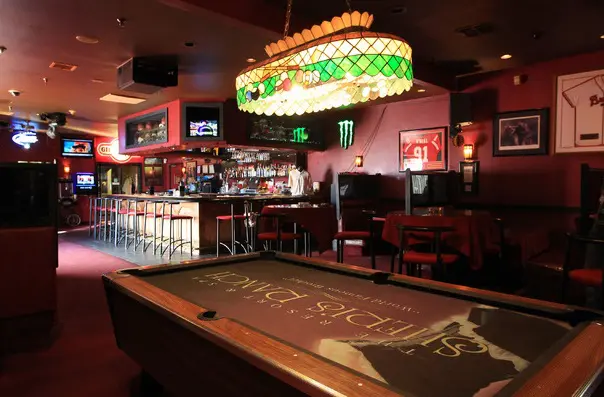 A lot of first-timers will choose to hit the Sports Bar to grab a cold drink. The hostess will send girls through the sports bar from time to time to chat with the customers. If you see someone you like, you'll need to move the parlor to continue the discussion as the girls are only allowed to stay for a short time with each guest before moving on.
The bar offers multiple entertainment options:
Pool table
HD Screens showing sports and the working girls
Music
There's plenty of seating, both at the bar, and the tables. They also offer a robust menu ranging from burgers to steak or salmon entrees.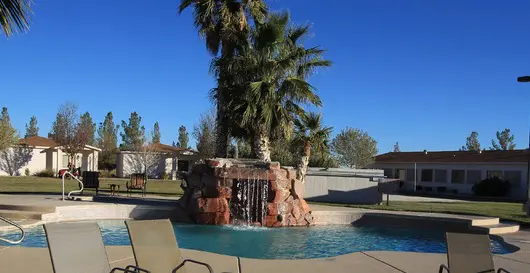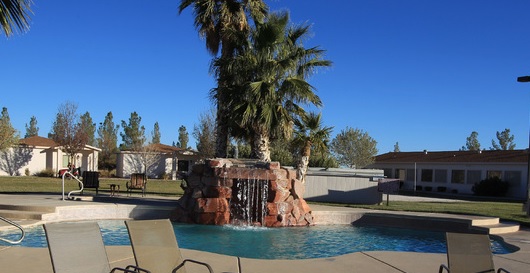 If you take the tour, you'll notice that Sheri's Ranch is quite large.
They offer a large pool and sprawling lawn covered ground connecting the main building to the VIP suites near the back.
You'll walk by numerous rooms which serve as the girls' quarters. You be shown numerous specialty rooms to pique any kink.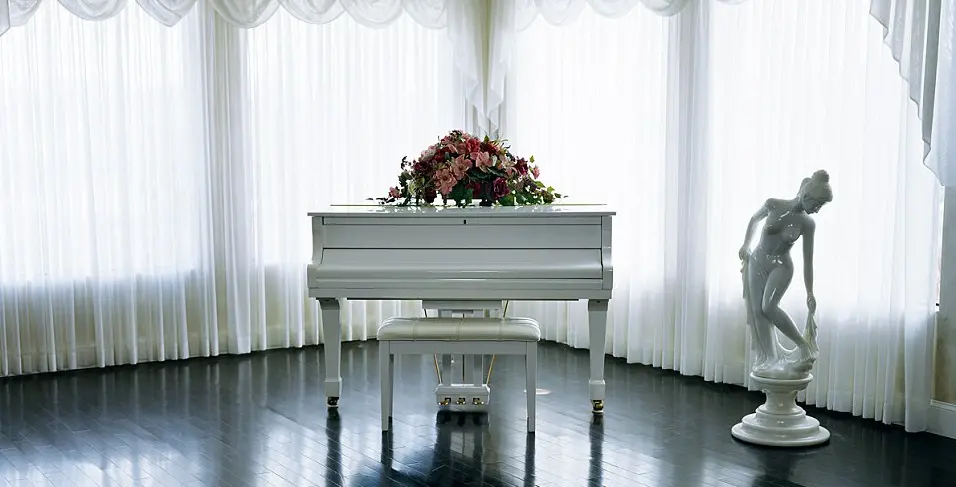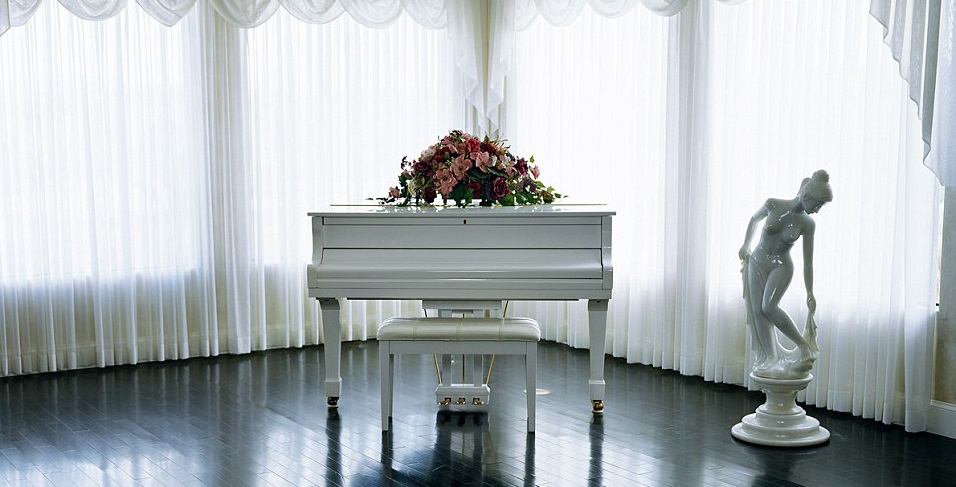 When you enter the main brothel parlor you'll find an area adorned in Roman style decor, all done in white. A white grand piano and marble statue set the tone and match well with the white couches and drapery.
This area is for a 'lineup' where the hostess will bring out all the available ladies. They will lineup in front of the couch for your appraisal. The area is well lit by natural light filtering in through the sheer drapes, so you can get a great view of the girls.
The customer selects the lady of his choice and they retire to the lady's quarters to negotiate a party. If an agreement can be made, the lady informs the hostess of the booking and duration and your fun begins.
If you fail to come to an agreement with the lady, whether it be price, duration, or specific acts then you return to the parlor to pick another lady and try again.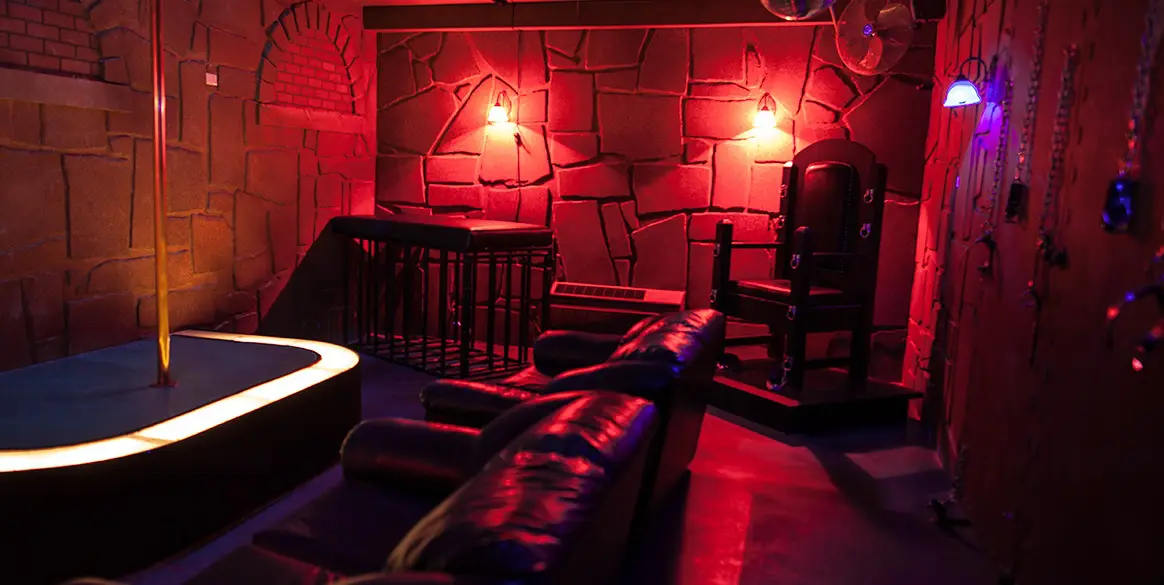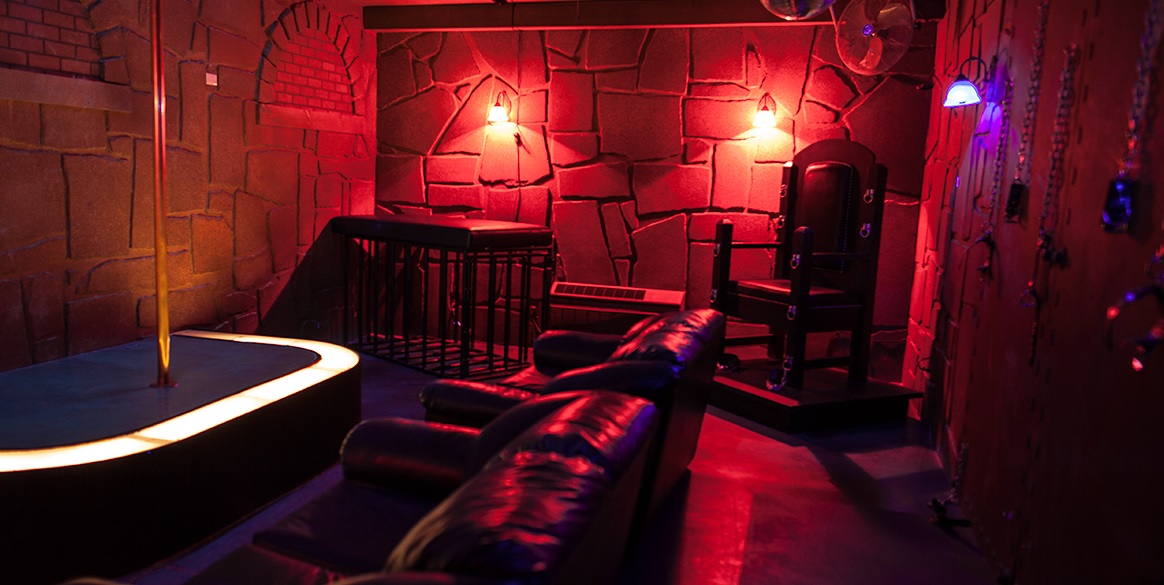 Sheri's Ranch Sex Rooms
The sex rooms are larger than the ladies' individual quarters and have a unique experience for each one.
Create Your Own Sex Tape Room. You can film your sexual escapades for later viewing. But you must sign a form stating you will not share the contents of the video on social media, forums, websites etc.
Erotic Massage Room – You can have your sex worker give you an erotic massage and the ending of your choice
BDSM Room – they have all kinds of bondage and domination equipment. But you must buy time from 2 girls to ensure everyone's safety.
Bubble Bath Hot Tub Room – Room with Jacuzzi and bathtub where you can relax and enjoy the company of your lady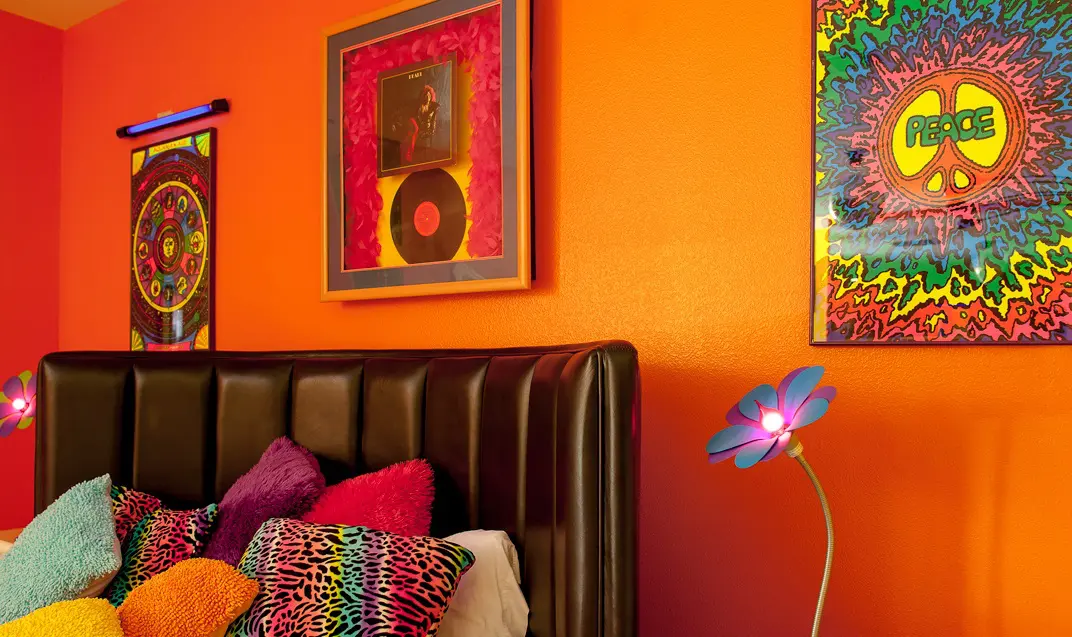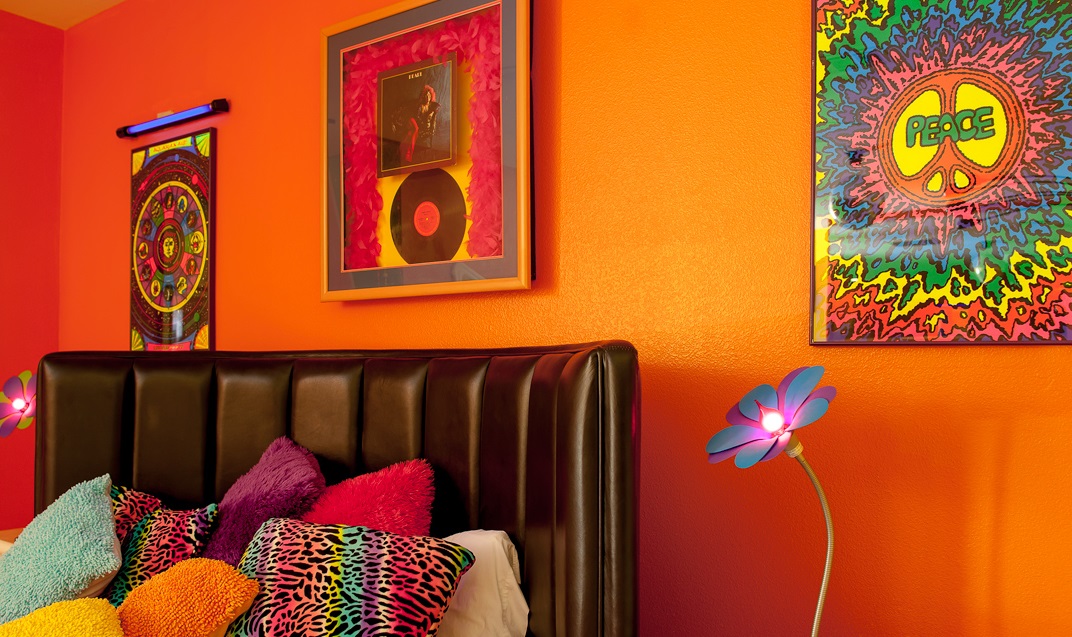 For those with a hefty bankroll, there are 5 specialty suites, called VIP Bungalows.
There is a Safari suite with savannah-themed furnishings and artwork, replete with faux animal rugs and pillows throughout.
The King Arthur suite is quite popular, containing medieval accouterments as one would expect.
The 60s bungalow is decked out in psychedelic regalia, for enthusiasts of that era. Groovy man!
The Arabian nights room showcases a Persian esthetic, including rugs, pillows, and desert-themed decor.
The Roman bungalow offers marble statues and sculptures as well as a white theme of the old world.
What sets the bungalows apart from other brothel VIP rooms, is that each one is its own building instead of a larger building partitioned into separate rooms. This gives the guest more privacy and a more intimate experience.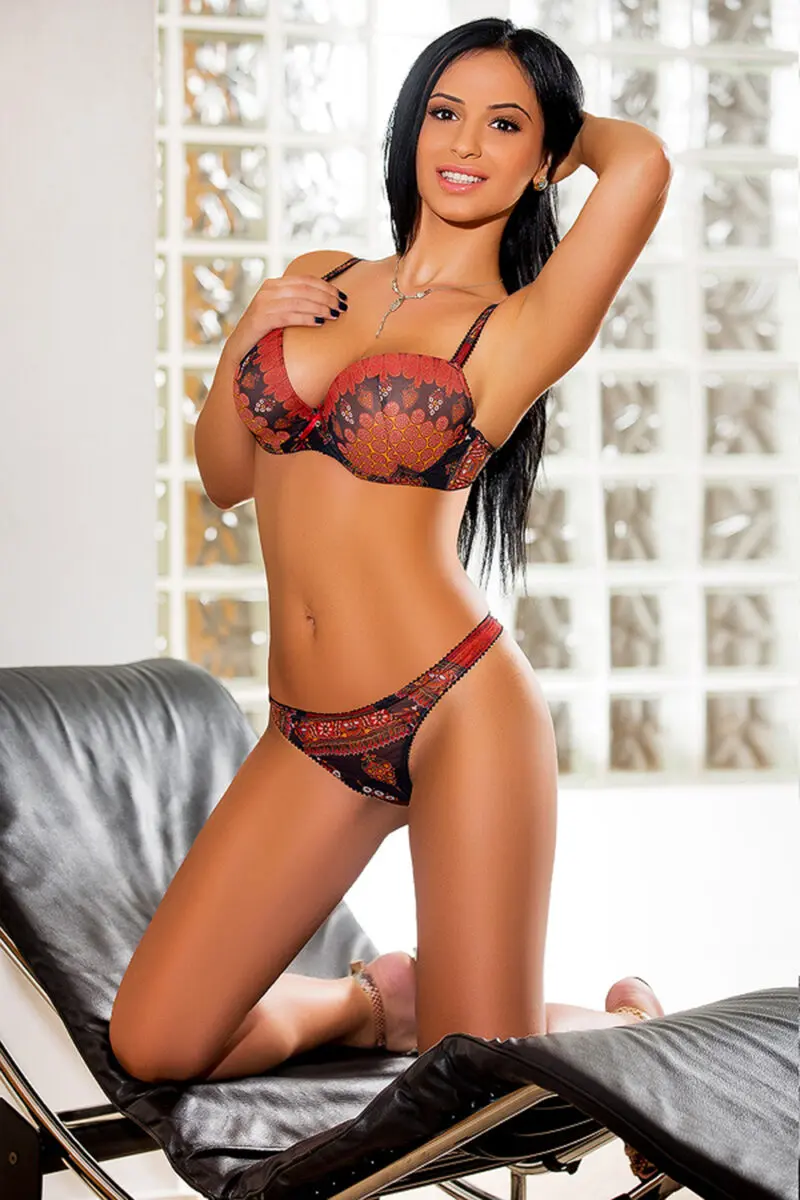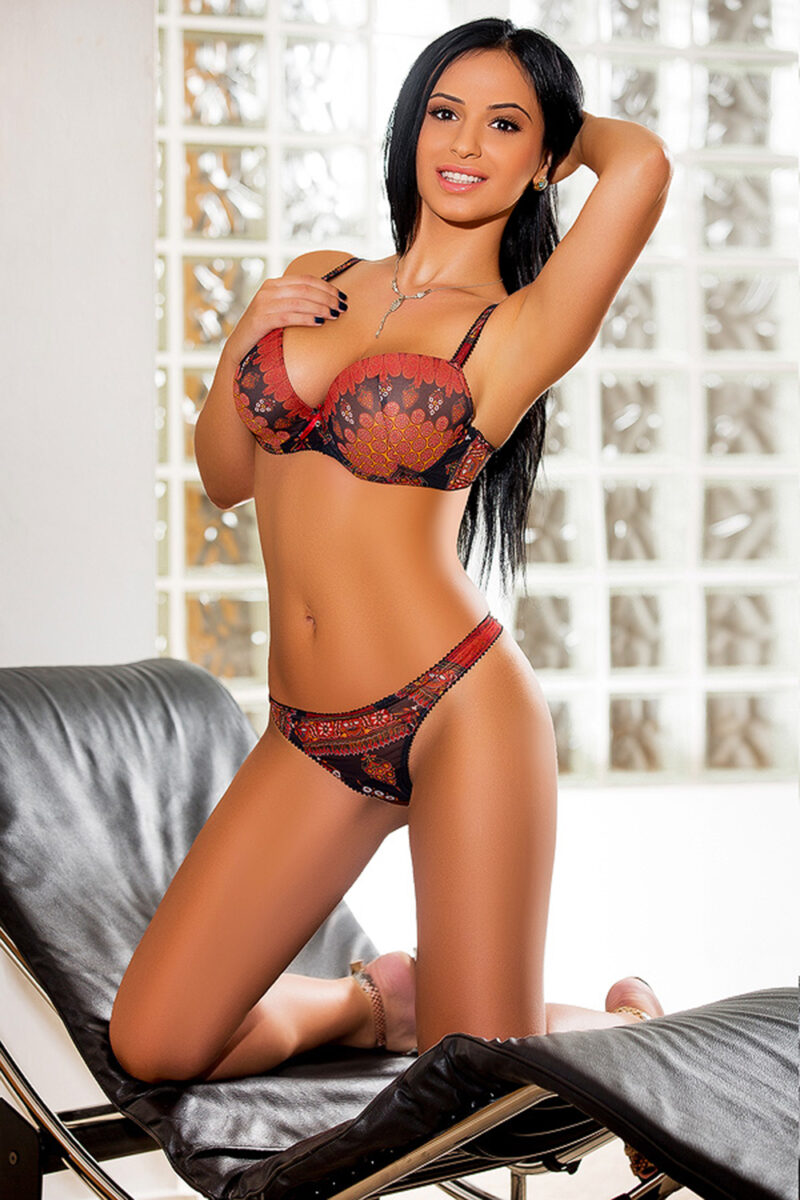 We can confirm that the girls you'll see on the Sheri's Ranch website actually work at the establishment. We were actually surprised as they offer a quality lineup.
The girls are attractive but not of the caliber you'll see at many of the top strip clubs in Las Vegas. You'll see fewer breast augmentations and Brazilian butt lifts at the ranch compared to a strip club. And the girls at the strip clubs tend to skew a little younger.
Sometimes you'll see super hot girls, especially well-known porn stars listed on other brothel sites, but if you try to book, they're either 'fully booked' or 'just left'. So if you see a special lady that piques your interest, be sure to pre-book to ensure she is actually there when you arrive.
Per Nevada state law, all sex workers undergo weekly testing for STIs.
Information about Nevada Sex Worker testing & Safety
In addition, condoms are required at all times, with no exceptions. Expect to undergo a rudimentary inspection by your chosen girl before any sexual activity takes place. This is to ensure everyone remains STD-free. If you have any doubt, visit your local healthcare provider before making the trip to get a full checkup so you don't waste your time driving out there.
The first thing you need to know is the girls are all independent contractors. The girls set the rates, not the house.
Second, you can only legally negotiate services on-premise in the brothel. You can't call and ask how much for this girl to do a specific act.
With that being said, here's our take on approximate pricing and costs:
The top girls cost multiple four figures for an hour.
We'd recommend a budget of at least $1500 per guy to ensure you'll be able to enjoy the brothel to the fullest.
If you roll out there with less than $1500 to spend, you're not going to have the best experience and you're odds of booking a party are low.
You can improve your odds if you show up well groomed and well dressed.
If you book a party over a few grand, the girls will probably try to upsell you on an additional charge to book a VIP bungalow. The bungalow only includes use of the room, entertainment is not included
Be polite. If you appear to be a gentleman that a girl wants as a repeat customer, you'll likely get a better rate.
Other tips:
Don't call and ask how much for sexual acts. The staff can't quote you a rate. And you can't talk to the girls on the phone. You can only negotiate prices for sexual acts in the brothel, usually in the girls quarters.
If you stick to the guidelines we outlined, you'll have fun.
But just know, the elite girls cost a lot.
If it's busy, everyone costs a lot. Just keep this in mind when you plan your visit.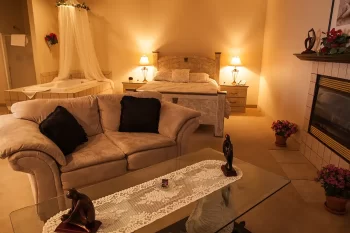 There is hotel adjacent to the main brothel resort. These are for guests who want to stay overnight but cannot afford the $10K plus minimum spend for a VIP bungalow.
The girls are NOT allowed to entertain in the hotel, it is for guests only. But if you came out to the ranch, had a few beers, you can get a room for a reasonable rate and hit the road in the morning, sober and refreshed.
If you hit a minimum spend in the brothel, they will often comp you a room in the hotel, depending on availability.
Regardless of how much you spend, you can get a pretty good room for a decent price should you choose to stay overnight.
STANDARD ROOM
Sunday – Thursday: $75.00
Friday-Saturday: $85.00
SUITES
Sunday – Thursday: $95.00
Friday-Saturday: $125.00
Our Recommendation
If you want a better travel experience to the brothels near Las Vegas, call or text this number:
Ask for Ryan. He runs an awesome service with a fleet of late-model SUVs that are clean and much better than what the brothels will dispatch. Ryan will also do his best to accommodate any special requests you may have. He'll even run you by the liquor store before you leave if you want some beverages for the road.
A local friend of ours recommended Ryan for our trip and it was definitely a better experience.
The service is free, but if you receive good service, consider giving a generous tip. They depend on customers' appreciation to make it a worthwhile endeavor.
This service is also very discreet, nobody can tell you're on your way to Sheri's Ranch. And you won't have the brothel's number in your call history.
Booking Directly
If you book directly through Sheri's Ranch, you'll get a much different experience:
They're going to dispatch you to one of their "preferred" rideshare drivers. Which means they want to spend as little money as possible to get you out there.
Expect a small sedan or SUV that's well-used and not particularly nice
Sheri's drivers only make money if you book a party, so if you're just going to have a look, they're not going to want to give you a ride.
These drivers get a preferred rate, meaning they get paid more for their rides. This is tacked onto the cost of your party behind the scenes. Which means you spend more for a worse experience.
Booking Your Own Transportation
Uber and Lyft cost around $80 for a basic car, one way. The clock is ticking while you're there at around $36 per hour. All in, it's going to be over $200.
Limos are going to cost you at least $160 per hour and it's a three-hour minimum, so you're looking at almost $500 for this option. If you have a large group it might make sense.
Finally, there are no drivers in Pahrump that will be available to take you back. There are no taxis that service Las Vegas. So if you go this route be sure you communicate with your driver or you'll be stuck.
Driving Yourself
The drive out to Pahrump is fairly scenic so try to make the trip during the afternoon, if possible. The highway to Parhump goes up and over the mountains near Las Vegas, past Mountain Spring which has excellent views and wildlife.
You can stop for lunch or a beer at Moutain Springs Saloon, a cross between an old western saloon, a biker bar, and an old-school diner. Definitely worth the stop.
If you drive at night, just keep in mind it's a long drive through a desolate landscape. The traffic is light. It takes a long time for roadside assistance to show up if you break down or have a problem. The Taxi companies actually require their drivers to check in at dispatch and grab an extra spare, tools, and an emergency kit before leaving on this trip.
It's much easier to hire a professional and relax with a cold drink in hand listening to your favorite music. Call Ryan, it's much better.
If driving far out into the desert for over an hour isn't your thing, consider staying in your hotel room and hiring an escort.
Tips to Having a Good Experience at Sheri's Ranch
The girls at the Chicken Ranch are professionals, treat them with respect
The preferred term is "sex worker." Terms like hooker, prostitute, whore, ho, and slut are viewed as derogatory and their use is generally frowned upon. So don't walk in the door yelling "Where da hoes at?" You may be asked to leave.
Understand the cost structure before making plans to visit. Rolling out there with a smaller bankroll and trying to shake down the girls on price isn't going to be fun for anyone
If you can drive yourself, the route is gorgeous and you may want to stop along the way to take pictures or have lunch. If you take the "free" transportation, they're going to hammer down to make the trip as quickly as possible so they can hustle your ass back to Las Vegas and pick up another ride.
Address & Contact Info
10551 Homestead Rd, Pahrump, NV 89061
+18005063565
http://www.sherisranch.com/