Topless Vegas Strip Clubs
Exclusive Deals & VIP Access in Vegas with Steep Discounts
Congratulations, tonight you're a VIP!
The best topless clubs  in Las Vegas partner with WYNLV.com to offer you the best experience in town all week long.
For only $40 per person you will be given the full VIP treatment.
Guaranteed Free round-trip limo

 service

Free cover

Free VIP

 no wait entry
Two drinks of your choice
VIP Table, also free
We've all heard the saying, "if it sounds too good to be true, it probably is." Except when it isn't. This is one of those times. For starters you never pay a dime until you arrive at the club. The cashier will verify every detail of the package we have provided before you pay.
You are welcome to pay with any major credit card or cash, and they have an ATM. Whichever method you prefer, we can accommodate.
Questions? Just call and our VIP specialists can walk you through the entire process and tailor the perfect evening for your party.
---
[maxbutton id="1″]
---
You've Earned It
Immerse yourself in exotic indulgence. Mingle with the hottest entertainers in the world in sumptuous surroundings, resplendent with decadence. Sounds expensive, and it can be if you don't know where to turn. Let us make sure your dollars command maximum return during your evening explorations in Sin City.
With just one call, and you can open the door to secret deals city-wide
If you've got a bit party going on with 5 or more people, we also throw in one  free lap dance at select venues. Perfect for bachelor and birthday parties!
WYNLV No Hidden Fees Guarantee – You never pay more than the quoted price, guaranteed, or we'll pay the difference!
We want to earn your trust and have you use our services for all your future visits. We want you to refer your friends and family so that we can have the honor of serving them as well.  We will always quote the true price and give you an unbiased overiview of all the topless clubs in Vegas.  If you don't have a great time we haven't done our job.
Guaranteed VIP Treatment at Any Vegas Topless Club
Complimentary round trip limousine service at the best Vegas topless clubs. At the end of the night our drivers will drop you off at any hotel casino on the strip or downtown for no charge.  Nothing ruins a great night faster then getting stranded at the end of your night.
GUARANTEED free limo service back, or we'll pay for your taxi.
Free Cover Charge -Never pay cover charge. Ever
VIP Entry – Don't follow the herd. Go right in and meet the hotties with our VIP No Wait Entry.
This amazing deal is only  $40
Free Limo both ways
Free Cover Charge
VIP Access
Two Drinks Included
100% Guaranteed Satisfaction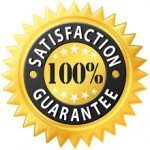 If your aren't100% satisfied with our service, we will PAY for your entire group to visit another topless club. Call for details.
---
Testimonials
"We've never been to a strip club together. The couple-friendly atmosphere was awesome. And you can't beat the price. Thanks again!" Heather J. Boston, MA
"$200 of fun for only $40! You guys are rock stars!" Matt G. Vancouver, BC
"I can't believe how much fun I had for only $40. I got a VIP limo to the best strip club ever. When I got there they greeted me like I was famous. For the cost of one drink at any bar in Vegas, I got EVERYTHING! Thanks guys!" Jeremy L. Seattle, WA
"I will call you guys EVERY time I go out in Vegas. I had way too much fun for how little I paid. You guys rock!" Sylvia T. Los Angeles, CA