Full Nude Strip Clubs in Las Vegas
21+ Fully Nude with Alcohol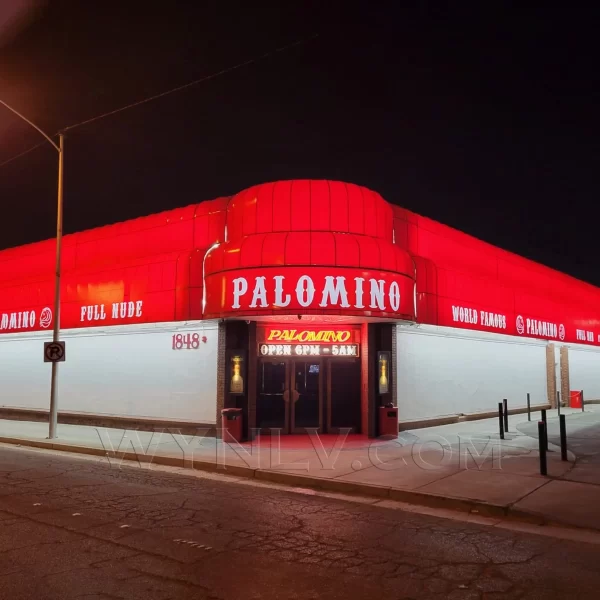 Palomino is the only fully nude strip club in Las Vegas that serves alcohol. Grandfathered in by county and city officials when new laws were passed to prohibit nudity and alcohol, Palomino is a unique attraction in Las Vegas. Located on the north side of town, Palominos offers an old-school Vegas vibe, reminiscent of the 90s when strip clubs were at their peak.
This club is still world-famous and has hosted its share of celebrities and politicians over the years.
They run a smaller roster of decent girls, just don't expect the 9s and 10s you'll see at Peppermint Hippo or Spearmint Rhino.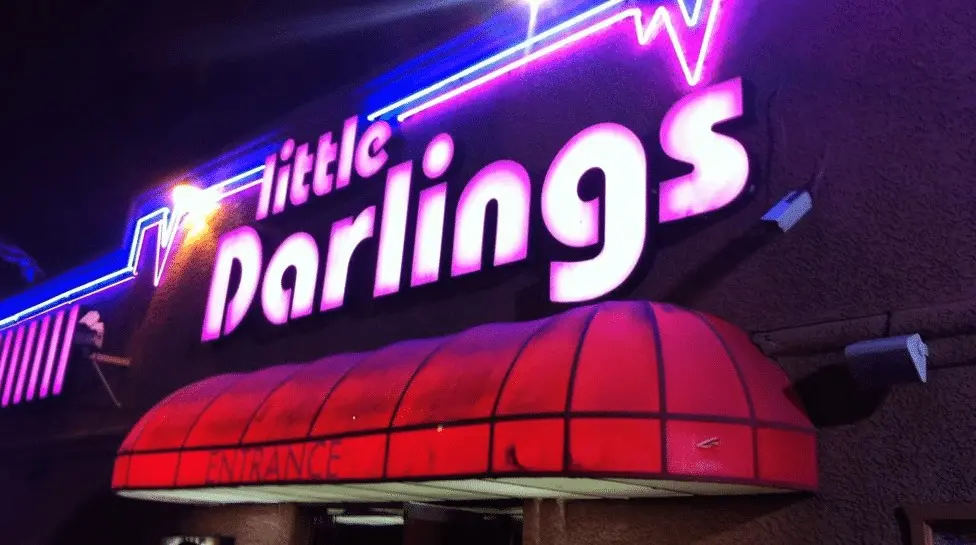 Little Darlings
We've already covered Little Darlings 18+ strip club, or Lil' Ds, as the locals call it. It's definitely the best underage strip club in Las Vegas. $35 per person takes care of everything, limo, cover, and drinks (soda and juice). If you've tried Lil Ds and want to take a walk on the wild side, your other option is Diamond.
Diamond is a little hole in the wall that serves up fully nude entertainers for clients 18 and over.  You get free limo but the cover is ridiculous. The talent here is ok, but not really up to the high standards found all over Las Vegas. If you're really bored or have played out the rest of the Vegas strip club scene, you can give it a try.
Diamond 18+ Strip Club
Don't say we didn't warn you. Probably the most entertaining aspect of Diamond is their yelp reviews. With few exceptions, this club gets one star and a list of complaints. It is a shame because for the most part, the strip club scene in Vegas has a great rep: hottest girls in the world, awesome service, great deals, and gorgeous buildings and interior design.
The management at Diamond decided to buck that trend and forge their own identity here in Sin City. How they keep their jobs and the doors open can only be attributed to uninformed travelers.
Insider Tip
You don't have to go to a club to see girls get fully nude. You'll get a higher quality girl, and pay less for your drinks if you book a stripper to your hotel room.
Your best bet to get up close and personal with some fully nude hot strippers is to book some directly to your room. You can pick the talent and save both time and money. Drinks at most strip clubs are $20, and even with the deals, you're going to have to spend some money to have a good time.
Also, if you have a mixed group of guys 18+ and 21+, your only option is to go to a club with no alcohol, or the 18+ guys won't be able to get in. If you book some strippers to join you at your hotel, everyone wins. Trust us, this is the way!
We wrote a whole article about it: