8 Tips for the Best Strip Clubs in Las Vegas for Couples – 2023
One of the most popular nightlife activities in Las Vegas are the ubiquitous strip clubs. Once the bastion of single men, many strip clubs have opened their arms and embraced couples who want a salacious night on the town.
We'll cover what makes a strip club friendly for couples, as well as our recommendations. If you're a first-time couple visiting a strip club we also have guidance just for you.
What makes a strip club 'couple-friendly?'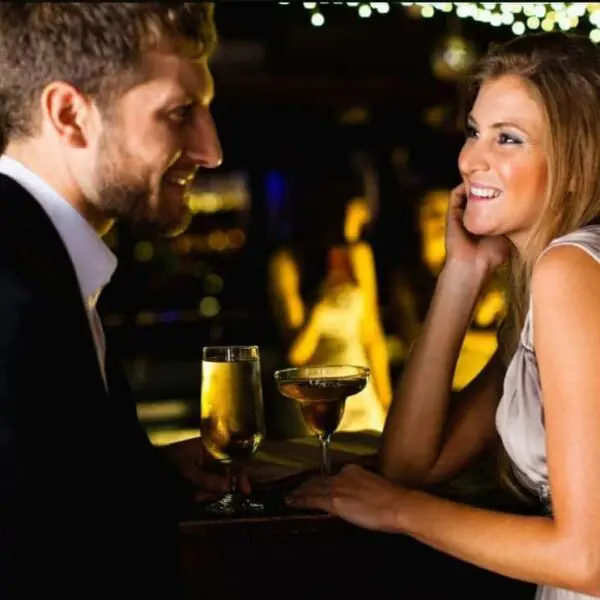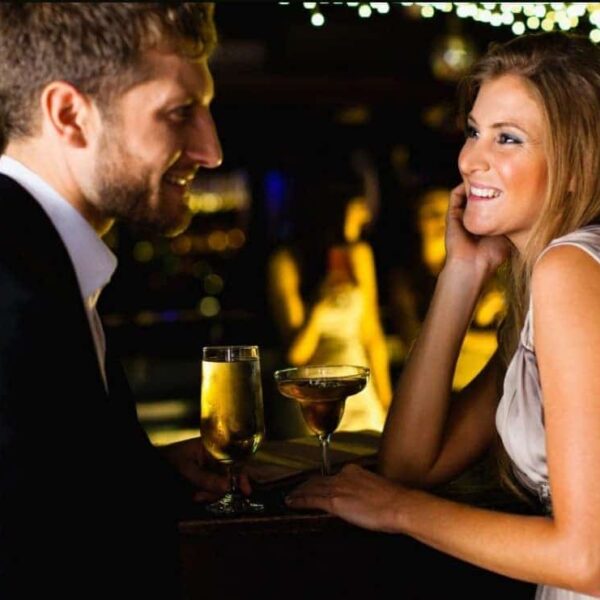 Picking the right strip club
There are many strip clubs that appreciate guests of all types and more importantly, the ladies dancing inside will be happy to see you. You just have to know which strip clubs are best for couples and mixed groups. The dancers will know how to make sure you're both comfortable and having a good time. In this respect, some clubs are better for couples.
A lot of the old-school strip clubs cater primarily to single men. The idea is to entice single young men with disposable income to view gorgeous women. For their troubles, these men pay for high cover charges, expensive drinks, and lapdances. The clubs make their money off liquor sales and house fees paid by the women who work there.
Introducing women guests who may distract the male customers from focusing all their attention, and money, on the strippers, is seen as a detriment to their core business model. As a result, many of the gentlemen's clubs in Las Vegas won't allow female guests without a male chaperone. These same clubs also frown on couples enjoying their entertainment. They'll deny you entry for bullshit reasons like a dress code violation, or outright ask you to leave. It's insulting and can be embarrassing if you're out on the town looking for a good time.
Doing it right
If you want a Vegas strip club experience that is truly couple friendly, there are some clubs that work better than others. Ideally, you would like a secluded booth or table out of the action so you can talk and enjoy each other's company. When you are ready, you can hit the stage, or really turn up the heat with a VIP room session. The girls treat couples differently at various clubs, usually dependent on the managerial style. You want a strip performance that excites both of you, without sparking any jealousy or drama. You want a true professional stripper, not some girl on spring break trying to pay for tickets home.
Couples first time at a strip club
Make it a Night to Remember
If you've never been to a gentlemen's club with your partner, you are in for a very special treat. Just keep in mind there is a very delicate dance that must be executed with skill lest the night end in tears. Sharing an evening with your loved one at an adult nightclub can definitely provide a spark to your relationship. It can also electrocute it. We're going to make sure you end the night blissfully wrapped in your lover's arms, not walking alone down a desolate highway wondering where it all went wrong.
It's Not About You
Regardless of your gender, and that of your partner, if you just remember one thing it is this:
This Night Is Not About You…
It's About US!
This rule will help you when the right path is unclear. Imagine you're a guy. Yes, it may seem great to have a beautiful woman grinding on you with her breasts close to your face. But your spouse/girlfriend/partner probably doesn't feel the same way. If she goes along with it, count yourself lucky. But also be aware that she may be playing along, only to spring the trap in the near future.
For the ladies, getting on a stage with the two beautiful dancers that arouse your bi-curious yearnings may seem like a good idea at the time, but be cautious. Yes, any man would love to see his lover "get down" with a pair of smoking hot babes, but once he figures out he's not invited to join the fun, his perspective will change very quickly.
Throw alcohol into the mix and the rules of engagement get blurred very quickly. Societal norms are already skewed in a strip club. Add a partner, mix in some booze, and pretty soon you have no idea what is acceptable behavior. I've worked in security and management at upscale gentlemen's clubs for nearly a decade. My observation: we hardly ever had any fights, and when we do it's usually a couple.
For the Guys
Guys, first off, don't pressure your girl into going to a strip club. Drop some casual suggestions, if she's into it, she'll let you know. Dragging her into a club against her will is the recipe for a class 5 disaster. Once she has agreed, or better yet, suggested the idea, try to let her take the lead. As much as you want to show her your extensive strip club knowledge and skill, this tactic will backfire. Sure, order the drinks, select the table, and be "the man" on matters of no consequence. But when it comes to the girls, let her make the decision. Give her encouragement. Suggest she take a stack of singles to the stage and have some fun. Go with her if she wants.
But concentrate on her. She'll find a dancer eventually, then let the professional do her thing. She will concentrate on your lady and skillfully steer the conversation to a more "private" venue. Until you're really certain how your partner is going to approach the concept, get the dancers to focus on her. You'll be grateful at the end of the night, and if you're lucky, she'll beg for another strip club date night.
Ladies
There's nothing wrong with setting boundaries for yourself. If you're not comfortable going to a strip club, make it known. If you keep getting pressure from your partner, that should be a red flag.
If you've decided to visit the strip club with your partner, take charge. Pick the girls, order rounds, suggest private dances, and get into it! There's nothing less attractive than a girl who says she's down for some strip club action but then sits in the corner timidly. Get a dance for yourself and buy one for your partner.
Your partner will be turned on that you're confident enough in your sexuality to not worry about who he's going home with or who he's thinking of all day.
If at any point you feel uncomfortable, simply whisper in his ear "Let's get out of here, I have something I want to show you." You probably haven't seen him move so fast in a long time!
In & Out
The idea behind a couple's night at a strip club is to stimulate your relationship. Sure, stay for a while and have some fun. Get turned on. In order to capitalize on your heightened sexual state, get back to your room, van, or wherever, and turn that erotic energy into passionate exploration.
If you stay for hours and the drinks are flowing, there are just too many things that can ruin a great night. Have your fun, but have a plan to leave and enjoy some time together in private.
Pricing for Vegas strip clubs
You need to know that pretty much every Las Vegas business catering to tourists has multiple prices. There's online pricing offered by the business and its third-party affiliates and that's usually a pretty good deal. There's also pricing for the tourist that calls or shows up and wants to buy. In the case you drive yourself to a strip club and show up at the front door, you'll pay the tourist rate which is might higher than if you book ahead. It's like showing up to a hotel and asking "how much for a room?" They have a lot of leeway and since their not competing with dozens of competitors, the price is going to be higher.
If you call us and book in advance, we can usually get you in the door (cover charge), VIP transportation to the club, and your first four drinks (two-each), for under $100. If you show up on your own, you'll pay around $80-$100 in cover charges, and then be required to buy two drinks each ($12-$25) which puts you at $200-$300 total.
The prices change all the time, so for the best special pricing for couples, just give us a call and we'll get you setup.
Going to a strip club involves a lot of moving parts, all of which work in concert in order for both partners to have a good time. Another option is to hire a stripper or book an erotic massage in your room.
This eliminates the distractions from other guests at a club, you can relax in the privacy of your own hotel room. And pick the perfect entertainer or provider to suit your tastes. You can play the music you like to really set the mood. And best of all, drinks are much cheaper.
Adult Entertainment
We put together an in-depth guide to all the best options for adult entertainment in Las Vegas.
Some highlights:
Whatever route you go, just remember to have fun and enjoy the ride!
Book Strip Clubs from a Reputable Source
The best way to avoid being scammed is to book in advance through a legitimate business. These legitimate businesses want to make sure you have a great time and become repeat customers.
If you freestyle and the advice of someone who is only looking to make a quick buck such as a doorman, promoter, or host, you're risking getting scammed or wasting your time, or both.
There's nothing worse than being excited and ready for your night, only to realize you got scammed once you arrive at the club. Now you have to start the whole process over again. It's a total bummer.
Taking Advice from a Street Promoter, Limo, Uber, or Lyft Driver
Street Promoters, doormen, and drivers in Las Vegas play all the angles to get as much money from you, the tourist, as possible. This includes sending you to sub-par venues and suggesting packages that pay them the most money.
Again, they don't have a website or a business you can review if things go sour. Once they have your money, they're off into the night, never to be seen again.
Are all promoters and drivers scammers or bad actors? No, of course not. But why take the chance when you don't have to?
Going to a strip club for the first time as a couple can be intimidating. But by knowing the right places to visit, and how to plan the evening, you're likely to have an arousing night. Just relax, be considerate of your partner's comfort zone, and have fun.