Las Vegas Strip Club Promotions
Call for the Latest Deals at Top Vegas Strip Clubs!
Treasures
One of our favorite clubs, Treasures, offers one of the best packages in town.  It is the only club where round trip limo service is guaranteed.  At many of the other clubs, the return limo can be spotty, or they throw you in a shuttle bus that dumps you out in the middle of the strip.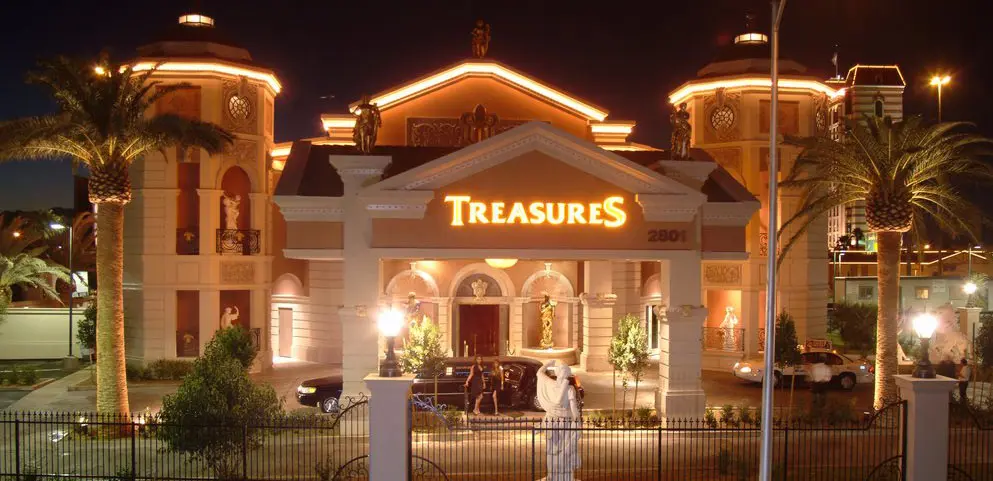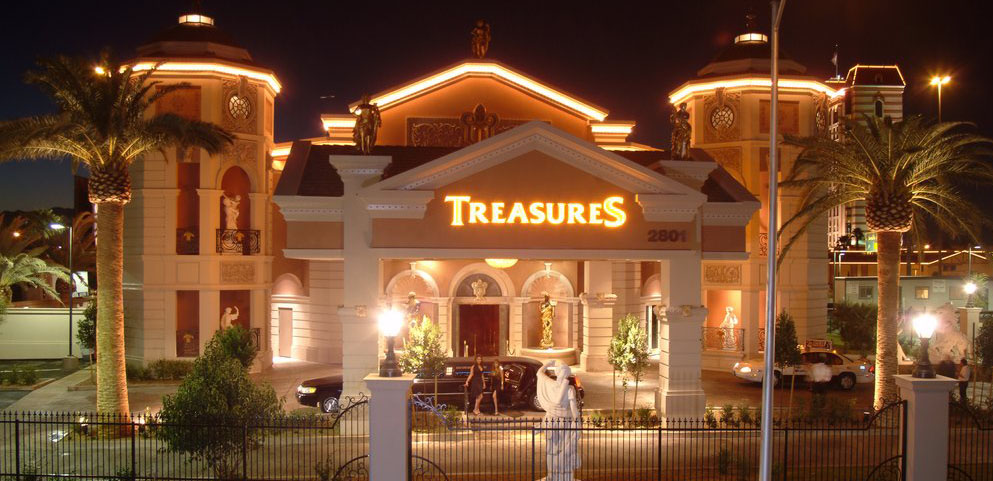 Free round trip limo 7PM – 4AM 

$40 gets you 2 drinks of your choice (Bacardi, Jack, Absolut, Heineken, Corona, etc)
VIP Entry, no cover charge
Treasures is one of the nicest clubs in town, yet the drink prices are still reasonable.  Beer runs from $8-$12 per bottle and mixed drinks are around $12 and up.  This is an upscale establishment, and the girls here are always top notch and numerous.  Whether you have a raucous bachelor party or want to impress your girl, Treasures delivers.
Olympic Garden
Olympic Gardens, known by locals as "OG's," offers male review for the ladies on the second floor Thursday through Sunday.  First floor boasts over 20,000 square feet of classic vegas strip club action.  While OG's isn't the most luxurious club, it is always fun.  The girls are eager to please and the pricing is right.
Only club on Las Vegas Strip

Free roundtrip limo to club*

Two drinks for $40 per person
No cover

Free tables (by availability, usually always)
*WYNLV.com exclusive!  Must book through WYNLV.com to get free return limo.
Sapphire
This is the largest strip club in Vegas.  Many people know it by name, if not by reputation.  In a word, it's big.  You pay for the reputation however.
 Drinks start at $20 and go up from there.
Free limo (one way only)

$100

includes two drinks
Sapphire opened a Pool and Dayclub a few years ago.  It's definitely worth checking out if you're looking for some strip club action during the day, and some fun in the sun.
Hustler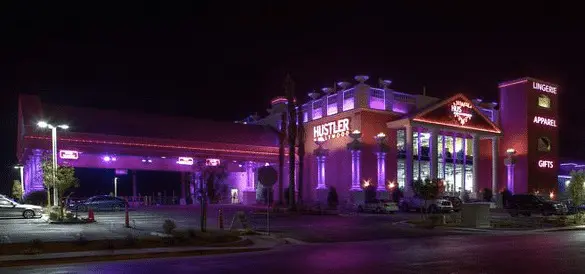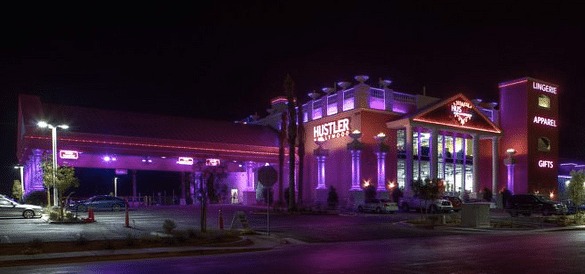 This club is unique.  It consists of three floors.  The first floor is a massive upscale gentleman's club with all the posh amenities you'd expect to find.  On the second floor, there is a world famous male revue for the ladies.  This club also boasts a rooftop nightclub where you can dance the night away under the stars.  This place is great for Bachelor and Bachelorette parties alike, especially if you are looking for some friends to party with in your penthouse suite after-hours.
Hustler used to offer the same deal as Treasures.  Unfortunately, the management discontinued this package.  Hustler seems to be focused on a more local crowd.  So if you are vacationing, they are going to make you pay.
Free limo to club (return limo limited availability) 7PM-5AM
$45 Cover, 2 drinks included
We offer a number of other clubs so call for the latest strip club promotions.  For more event information check out the Blog, your insider guide to the Las Vegas stripclub industry.