What are the top 10 stripclubs in Vegas?
WYNLV.com ranks the top 10 stripclubs in Las Vegas based on talent, service, price, accoutrements, and vibe. This is a quick-hit list, for more in-depth details, check out our reviews. Think we got it wrong? Hit the comments and let us know your favorites!
#1 Treasures Gentlemen's Club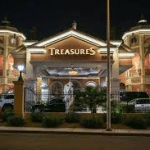 Treasure's tops our list as the number one club in Vegas. They have it all, gorgeous girls, amazing building inside and out, fantastic service, and the prices are reasonable. Great for couples and groups of all sizes. You really can't go wrong at Treasures. Right now when you book through us, we'll hook you up with buy one get one free steak dinners in Treasures four star steakhouse.
#2 Crazy Horse 2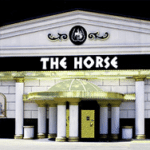 Featuring a more classic vibe, Crazy Horse 2 never disappoints. Our top choice for bachelor parties, this club brings an energy not found elsewhere.  The girls never disappoint, and the location is perfect.
#Olympic Gardens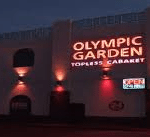 OGs earned their reputation as a quality party spot. Great for bachelorette parties with the special area for a world class male revue Wednesday through Sunday. (Pro tip; guys this is a great place to meet large groups of girls looking to party!) The club was remodeled at the beginning of 2014, and while it is a classic venue, the updates definitely improved the scene.
#4 Hustler

Hustler is another great spot for bachelor and bachelorette parties. This is one of the newer clubs in town, so the interior is fresh, and the amenities are up to date, including an amazing sound system and plenty of large screens. What makes Hustler unique is the rooftop nightclub where you can dance all night with a great view of the strip. The Kings of Hustler perform Thursday through Sunday nights, so there is always a diverse crowd.
#5 Sapphire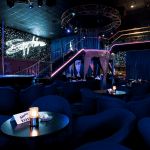 The self proclaimed "largest strip club in the world," Sapphire does it big. Boasting over 400 girls on rotation each night, there are plenty of hotties to choose from. Sapphire also hosts tons of events each year, including a great New Years Eve party, a comedy show, and UFC fights, to mention a few. The VIP skyboxes are legendary, definitely worth checking out if you have the cash. We also offer hour limo service to Sapphire. So no matter when you want to party, we've got your hookup.
#6 Little Darlings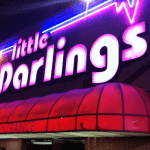 If you have a member of your party that isn't quite 21, Little Darlings is the perfect stripclub. They offer a Vegas stripclub experience for everyone 18 and older (with valid ID). Lil D's is full nude and features fresh young talent from around the world.. Arrive in style with their free VIP limo service and make it the best night of your trip!
#7 Crazy Horse 3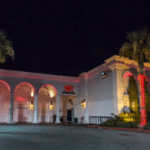 This club is upscale all the way and offers everything you'd expect in a Las Vegas stripclub. The price is right and the girls are hot. CH3 has a huge room in the back that you can rent out for large parties or meetings. It comes with it's own bar and you can specify whether you want girls to join or not.
#8 Palomino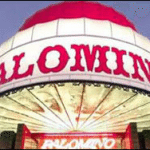 The only full nude stripclub in Las Vegas that serves alcohol, Palomino is world famous. Unfortunately, you pay for the privilege: No drinks are included with your $50 cover, and the limo service can be spotty. We actually prefer topless clubs, the girls are hotter, and the lap-dances are actually more intimate.
#9 Showgirls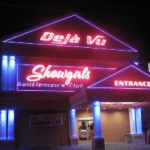 Showgirls stripclub is an up and comer on this list. They continue to refine their offering and the service has improved markedly. We hope to see their management continue the great work and are excited to see what changes they bring over the coming months.
#10 Spearmint Rhino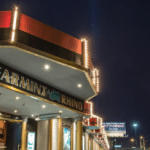 The Rhino needs no introduction. Back in the day, this club set the standard that all Vegas stripclubs aspire to be. It's still a great club, and yes the women are gorgeous. You pay for the reputation though: no drinks included, high cover, no return limo, high prices, and the girls think just because they work at the Rhino they're allowed to crank up the attitude a notch. If the service returned and the lineup was more friendly, this would be at or near the top of the list. But like an athlete or celeb that's been told how great they are all their lives, the pain in the ass isn't worth it.
Wherever your party takes you, let WYNLV help you plan a perfect night. For free limo, cover, lapdances, and more, call us (702) 905-1054.
Summary
Article Name
Top Ten Stripclubs in Vegas
Author