How to Throw the Perfect Bachelor Party in Las Vegas
Vegas Bachelor Party
Tips & Ideas
The Best Man's Guide to the Ultimate Las Vegas Bachelor Party
You're the best man for your best friend's wedding.  Your mission, whether you choose to accept it or not, is to provide him with an exciting last night of freedom worthy of a feature film adaptation.  You could go the douche route and just wing it, but you take pride in your work and are willing to put in the effort to make sure this party is epic!
Circle Jerk
You have a myriad of choices when planning a bachelor party, but let's look at some things to avoid first.  First of all:
No matter what the bachelor believes, the Best Man is in charge!
Don't let him talk you into a lame golfing trip, or a river-rafting getaway,  or any other glorified sausage-fest circle jerk (unless there are hot naked women involved at some point.)  The bachelor's wife (and probably your girlfriend/wife) is probably threatening him that if strippers are involved, the wedding is off.  Calmly assure them you intend to keep the night stripper free, full of arts and crafts, then conspire behind their backs and enact your devious plan!  This is a night about unbridled MANLINESS!  There is a good chance that this party presents the groom's last night of unfettered revelry prior to his imminent emasculation (aka marriage).  Man up and make it count!
No Regrets
You don't want him to look back on the night of his bachelor party and recollect the climax of the evening involved roasting wieners over a campfire.  Even if the bachelor is devoutly religious, or a total Nancy, he can survive a night of booze and titties.
He will thank you for it eventually, trust us, don't puss out!
Even if you need to blindfold the pansy and march him through the evening at knife-point, he'll loosen up eventually.  (Be sure to have an ironclad alibi if he decides to press charges though!)
Rules of Engagement
Anyone who attends a bachelor party better be ready to make sacrifices.  Everyone should take the Bachelor Party Oath to follow the rules outlined below.  Things may get out of hand.  Something may go wrong.  Arrests could be made.  That's no excuse to ruin a perfectly good wedding by running your mouth or doing something stupid to compromise the integrity of the bachelor party.  (A blood offering of a small mammal is an effective way let everyone know you are serious.  It also lets everyone know you may indeed snap if anyone crosses you and screws up the party.  I told you sacrifices must be made.)
What happens during the bachelor party is top secret.  Anyone who tells their wife, girlfriend, or anyone who didn't attend ANY details about the party will be subjected to a swift kick to the testicular region.  No exceptions!
You must RSVP and pre-pay to reserve your seat to this event.  There is nothing more frustrating that spending a lot of time and effort planning the party, not to mention the outlay of cash, only to have half of the invitees no-show.  If they have put a deposit on the party, they are much more likely to show up.  NO REFUNDS!  If they fail to attend, be sure to remind them how much fun you had blowing their deposit on Bubbles and Sindy at the gentleman's club!
This party is about the bachelor, NOT you!  Anyone who starts acting like a self-centered egotistical a-hole will be subjected to a swift kick to the testicular region.
NO GIRLFRIENDS, NO WIVES!  Having your bachelor and bachelorette party at the same place is a recipe for disaster.  Don't even plan to meet up with them later!  Don't do it!  This is a night about the bachelor's last night of freedom.  Do not budge on this issue. If the bride can't accept this, the bachelor really needs to re-evaluate his decision.  Seriously.  If she can't relinquish control of him for one night before he is even married, imagine how bad it will be once she has him by the short hairs!?
No fighting!  Nothing will ruin a great bachelor party faster that a brawl followed by a trip to the emergency room.  Remember, some of the guys at this party need to be presentable for the wedding pictures.  Nobody wants to look back on their wedding photo album and be forced to explain to their children why Daddy has a black-eye and the best man's nose is askew and wearing a neck brace.  I would highly recommend designating one member of your clique to stay sober and help assist security mediate any arguments.  This person should be calm, respected, patient, and preferably large and/or trained in martial arts.
Know the terrain. A lot of people believe what they've seen in the movies. For the record, drugs and prostitution are illegal in Las Vegas and are aggressively prosecuted. If you have any questions,  a qualified VIP host can guide you through the intricacies of Vegas night life.
Now that everyone knows the rules for the party, let's get down to the fun stuff!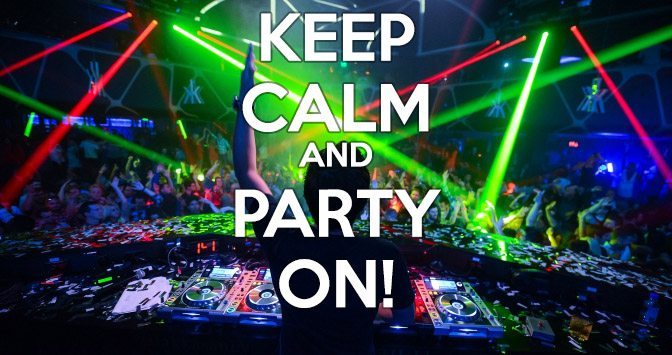 Las Vegas Gentlemen's Clubs
The best part about Vegas gentlemen's clubs is selection.  The top gentlemen's clubs in Vegas will have a minimum of 100 girls working on any given night. On the weekend this number can climb upwards of 400 girls.  As a result, you stand a pretty good chance of finding someone that appeals to the bachelor's tastes.  Another great thing about gentleman's clubs is that they are going to do all the work for you.  They offer free limo service, free cover, and reduced drink prices. You have world class bartenders to fix your drinks.  A DJ will play appropriate music coupled with a stunning light show.  There will be a chef on hand should anyone get the munchies.  Professional, trained security stands at the ready to intervene should tempers flare.  In short, basically all you need to do is show up with some cash and have a good time. Be sure to pick a club that includes free return limo, so there is no haggling with taxi drivers, and nobody has to worry about drinking and driving.
Costumes
Pro tip: Get some T-shirts and/or hats made up for the gang that announce you are a bachelor party is a good idea.  First of all, a lot of clubs will offer extra perks for bachelor parties like 2 for 1 bottle service or free lapdances.  They may even comp you an appetizer platter or a round of drinks.  You will certainly enjoy increased attention from the dancers if they know you have a party going.  They will assume (hopefully correctly) that you have money reserved to buy the bachelor some naughty dances.  Black T-Shirts with some simple graphics look cool and can be made for less than 15 bucks per person.
The bachelor, on the other hand, should be forced to wear something embarrassing, like a toilet ring around his neck, a dunce cap, football helmet, or fake mammary glands(which can be purchased at your local porn shop).  This will draw attention to him, and point out what a fool he is for taking the plunge!
Just remember to be creative and have fun.  Half-baked costumes have the opposite effect.  Your group will look like a bunch of tools, and the dancers will assume you are cheap, dumb, or lazy.
Timing Is Everything
You should understand the important role the time and day play in planning your party. Vegas gentlemen's clubs obviously enjoy much greater traffic than your home town establishments. While the clubs are open around the clock, most clubs reach peak attendance between 11pm and 1am.  The reason for this is simple.  A lot of people assure their friends and themselves that they have no interest in THAT type of club.  This usually applies to women, but many men suppress their true desires as well.  After a few cocktails or beers at their favorite bar, suddenly going to a gentleman's club to see some beautiful naked women seems like a pretty good idea.  Amazing, right?
The important point, as relates to your planning, lies in the fact that even if your party only consists of 10-15 people, finding enough seats together can be a challenge.  If you book through a quality VIP hosting company, they will handle this detail for you at no charge.
If you have a larger budget the top strip clubs reserve VIP sections with dedicated bartender and DJ that the manager rents out to large parties for an hourly fee.  Any good club manager opens the negotiations with the 'official' price, usually $300-$500 per hour.  Keep in mind, this rate applies only to the seating.  Girls, food, and drink are extra.  More often than not, the space remains vacant for the entire night.  Haggle with the manager to reduce the price to a reasonable level.  Offer him a tip, and a minimum purchase limit (total amount of beer, liquor, and food), and you often find the price plummets.  We've personally rented out a $1000 per hour VIP lounge for a measly $500 for the ENTIRE night, knowing that the chances of anyone offering more were slim to none.  This happens more often during off-peak times.  Renting out the VIP lounge provides a couple key benefits.  One, you all get to sit together.  Secondly, the dancers assume you have money to spend, or are important, otherwise you'd be seated on the main floor with the rest of the civilians.
If you can plan your party on a weeknight, Sunday, or any other non-peak time, the odds of receiving discounts and pampered service increase significantly.  By simply moving your party from 10pm to 8pm, more than likely, you will have the run of the place, and can get out before the throng of drunks show up.
Recon
We get the question a lot, "What is the best strip club in Vegas for a bachelor party?'  It really depends on your tastes and budget. We update our top vegas strip club list frequently, so check it out.
Package Deal
The best Vegas VIP hosting companies offer package deals for bachelor parties. What you will find is that often times you can get great deal by booking all your events through the same company.  Here's an example:
First Night
Free two way limo
Entry to the club (no cover charge)
Buy one get one bottle service at a posh vegas strip club
Free VIP table
2 Free lap dances
VIP treatment at PURE nightclub
40% off Two bottles Grey Goose list price
Platinum Level VIP Table
Second Night
10% off tour of your choice, choose from Gun Range experience (shoot fully automatic weapons), or Grand Canyon Tour
Discounted evening show (choose from over 50 top Vegas shows)
Prices and specials change frequently. For best pricing, book early so the hosting company can secure limited specials that sell out.
Buying all of these items separately cost a small fortune.  There are a lot of ways to save money in Las Vegas.  If you are new to the scene, there are important aspects everyone should understand, from etiquette, tipping protocol,  to dress code.  For the ultimate insider info, just call us.
Pictures are worth…
A million bucks… and can be used to blackmail the bachelor later in life should he win the lottery or become a software magnate.  Be sure to get some pictures of the bachelor with the dancers.  Most clubs won't let you snap of a pic anytime you want.  Ask security what the house rules are for pictures, and do whatever it takes to get some footage of him with some Double-Ds in his face!  He's probably not going to remember much from the evening if you do it right, so make sure he has some mementos to take with him into old age.  You may need to bribe the manager or security, as well as pay the girls for the pictures.  Put this expense in your budget.
What's Best for You
Every bachelor is unique.  Perhaps the 'optimal' party outlined in this guide exceeds the boundaries for your bachelor.  Keep in mind though, normalcy inadequately describes a good bachelor party.  Forcing him outside his comfort zone, then reeling him back in, defines this celebration.  If you simply settle for a day at the golf course, or a tame lap around the local bars, the event won't stand out in his mind.  The details of a normal night rapidly diminish as time passes.  The central theme to any bachelor party ought to focus on surreal craziness.  Remind him of what his commitment to celibacy and sobriety truly entails.  No more wild nights in the company of sultry women and drunken revelry.  At the same time, highlight the chaotic nature and instability of bachelorhood, such that he relishes his forthcoming union with the woman of his dreams.  If he looks back on the event, chuckling about the ostentatious and outlandish nature of the night, yet solemnly content with his marriage, pat yourself on the back for a successful achievement.
Closing Thoughts
This party is a once in a lifetime opportunity for the bachelor (hopefully), so don't skimp on the budget.  You should be able to purchase a full two nights of entertainment for around $200 per person, total.  That will include food, drink, limo, cover,VIP table and more. The more people you have, the bigger your discount. Whatever you need in Las Vegas, just give us a call. We'll make sure it's a night to remember.
Looking for more Vegas Bachelor Party Options?
Why WYNLV.com?
Our team has over 30 years in the adult entertainment industry. Benefit from the experience and wisdom from bachelor party veterans with knowledge of each phase of the event.  We've been bouncers, dancers, General Managers, VIP hosts, DJs, and promoters.  Working in this industry, you see every type of bachelor party over the years. From the totally lame, to epic blow-outs that would make Vince Neil proud. We've helped hundreds of bachelor parties get the most out of the Las Vegas nightlife scene.  Allow us to be your guide to the inside of Las Vegas, ensuring your group has the best time without breaking the bank.  You'll get behind the velvet rope, with access to VIP-only areas usually reserved for celebrities or the very rich.
Planning a successful bachelor party takes a lot of work. Let us ease some of the burdens and get you the best package possible. Or you can read this article. (Hint: it's faster to just call!)
Summary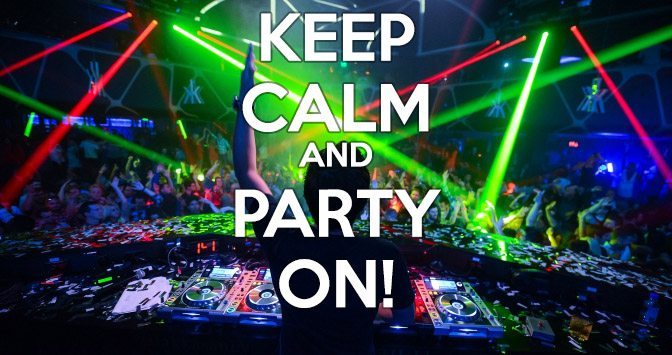 Article Name
How to Throw an Epic Vegas Bachelor Party
Description
Planning a bachelor party in Las Vegas can be a daunting task. Grab time and money saving tips from industry experts & make the most of this memorable night!
Author