IS BIGGER BETTER?
We investigate the largest strip club in Las Vegas to find out!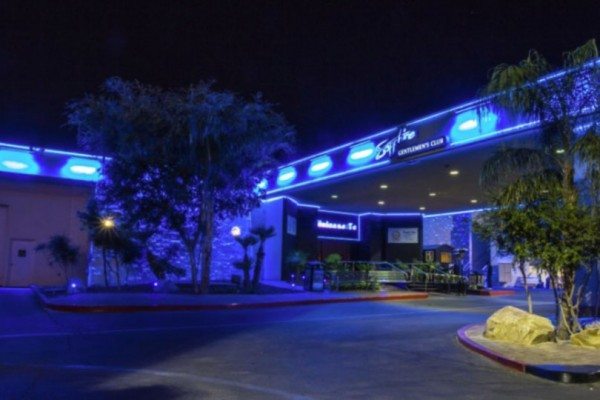 Sapphire Exterior Theme
Sapphire is consistently rated one of the Top 5 Strip Clubs in Las Vegas.  The exterior reflects the brand with a modern look and neon accents the color of the clubs' namesake jewel. You can see the electric blue glow from a great distance, and as you close in on the club, the increasing intensity of light parallels the increased anticipation of an epic night. As the largest strip club in Las Vegas, Sapphire features a massive lineup of over 400 girls on the weekends. And while the exterior and sheer volume of the building impress on site, the real magic happens inside.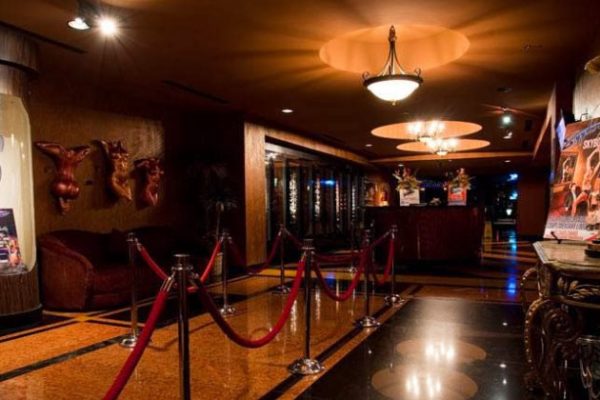 Sapphire Interior Theme
Once inside, the opulent hallway boasts modern art, including sculptures, paintings, and other artifacts that set the tone. As you approach the hostess desk, well appointed, massive bouncers will check your ID and make sure nobody brings any weapons into the club. Don't worry, Sapphire only hires professionals, who go to great lengths to make sure everyone has a good time and gets home safely. You'll get a glimpse of the main floor before you pay, and it's easy to tell that this club is top notch, even from a distance.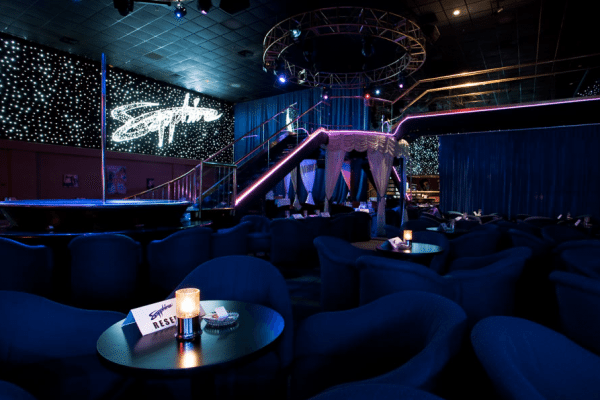 Sapphire Main Floor
The main floor is spacious featuring a multiple stages throughout the club, and an island centerpiece stage.  There are plenty of tables available on the main floor, featuring comfortable rolling chairs, perfect for a lap dance right at your table.
Be sure to check out the elevated stage featuring a glass floor, a Sapphire exclusive. If you've always wanted to be under a gorgeous woman, here's your chance!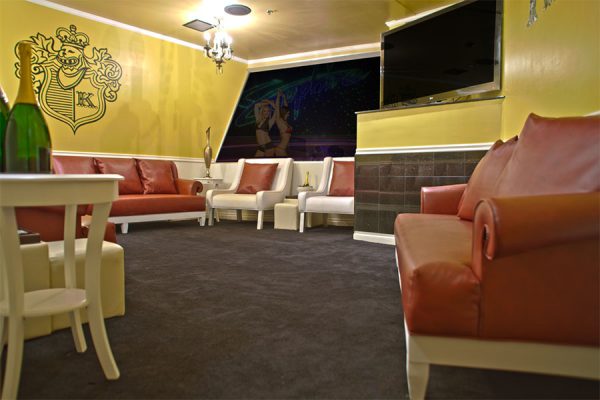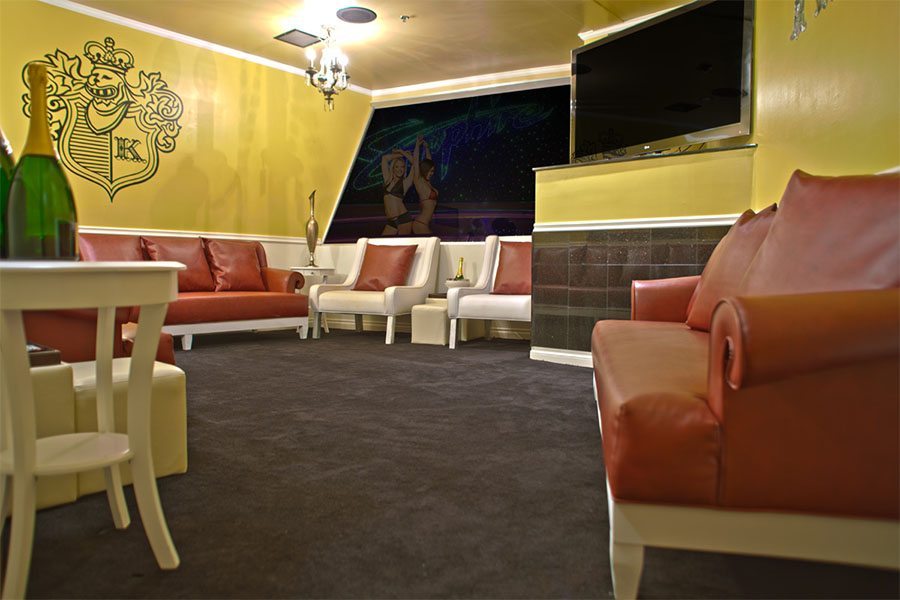 Upstairs at Sapphire
The second floor features additional seating overlooking the main floor below in the form of VIP Skyboxes.  These private rooms contain plush amenities and feature branding accents from their sponsors. The Skybox in the picture features Krug Champagne artwork and other touches. Other rooms showcase Perrier Jouet Champagne. Upstairs also boasts additional VIP skyboxes available for your party (bottle service purchase required.) Each room features a large format HD flat screen transmitting live action from around the club.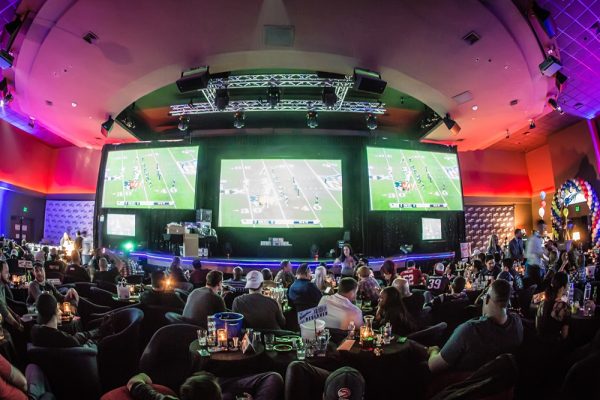 Sapphire VIP Events Room
Sapphire Gentlemen's Club also boasts an amazing VIP Events Room inside the facility, in a separate area from the main floor.  This sumptuous environment features plush leather captains chairs and booths, 3 massive HD screens.  They host amazing football parties, UFC fights, New Years Eve parties, and special events. Sapphire sets the standard in Las Vegas, hosting big events almost weekly, whereas at most other clubs, its business as usual year around. So if you need a reason to party, give us a call, Sapphire probably has come up with a theme for the night!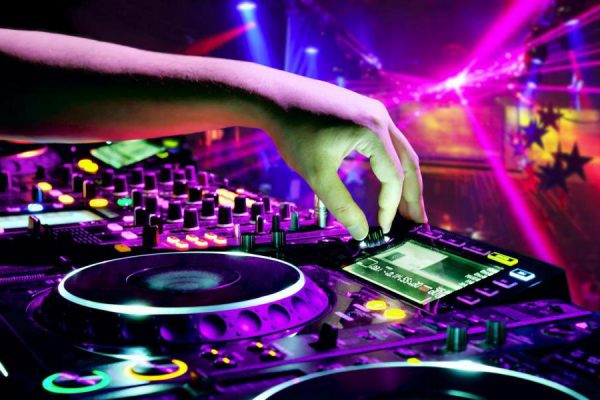 Music at Sapphire
The DJ rotation at Sapphire never disappoints. These party hosts play a full spectrum of music from House, Trance, EDM, R&B, Hip Hop, and even some Top 40 music. Sapphire invests heavily in the ambiance, and you'll experience world class lighting and effects from strobes to the latest in laser displays. This commitment to excellence results in full sensory stimulation. Couple that with the company of the most beautiful women on the planet, and you'll make memories you want to share with your friends.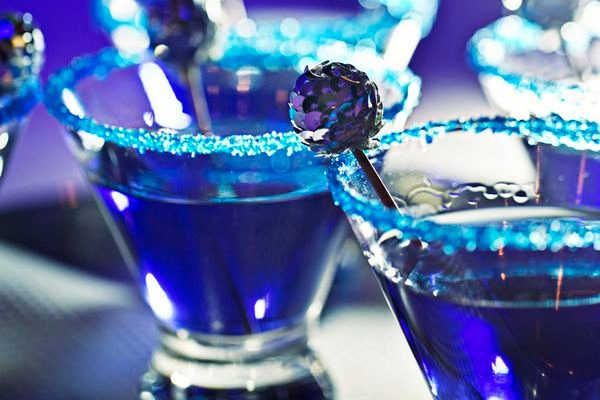 Drinks at Sapphire
In keeping with the industry leading venue and performers, the bartenders at Sapphire craft some of the best drinks in Las Vegas. So bring your funkiest specialty drink and watch them go to work.
Cocktails at Sapphire are not cheap, but you're getting what you pay for. It costs money to keep this massive venue up to their high standards, so enjoy the company and scenery as you sip, as you're paying for it. If you are on a budget, we recommend bringing a couple of drinks for the limo ride. You can't take them in the club, but you can alleviate some of the costs with this pre-party tip!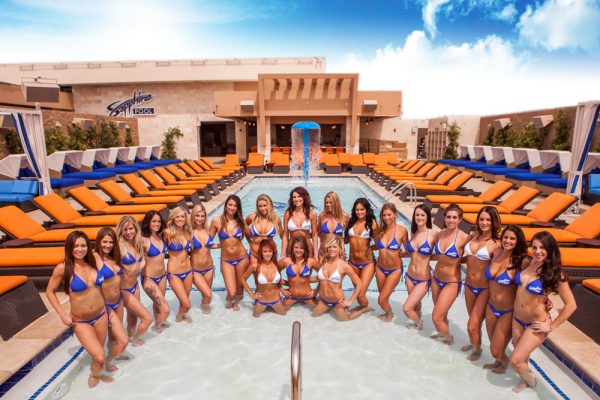 Putting all other clubs in Las Vegas to shame, Sapphire opened a pool and dayclub in 2013. What could be better, gorgeous women, drinks, water, music? It's amazing. Keep in mind this isn't a topless venue. All that magic goes on inside. It's more about everyone having a good time, and the vibe varies between chill and rage depending on the day of the week.
Nothing better than starting the day with a few drinks by the pool, some sun, and the conversation of pretty girls in bikinis. Around 7 the party moves back inside, where you'll see some of your new friends taking the stage.
Sapphire Pool & Dayclub follows the traditional open dates of Memorial Day to Labor day, so if it's the season, definitely want to check it out.
Men of Sapphire
Ladies, this is the show you've been waiting for. Grab your girls and get ready for a rowdy romping show!
Psst….. Guys! Just a heads up, the Men of Sapphire male revue drops every Friday and Saturday at 10pm and runs until 1AM. If you don't like being around large groups of intoxicated and sexually frustrated females (i.e. bachelorette and birthday parties) you've been warned!
Girls from all over the world come to see these internationally acclaimed male strippers, and when the show is over, they may be worked up into a frenzy. Just keep in mind, your party and their party get free limo service back to the hotel. So don't be shy, ask them back to the suite for nightcaps.
Seriously though, the Men of Sapphire are top notch, and having both sexes performing in the same building is awesome for large mixed groups. There's something for everyone!
Service & Staff
Sapphire's staff earns 5 stars across the board. Their primary mission is to make sure all their guests have a great time. We deal with all the top strip clubs in Las Vegas and Sapphire has achieved a 94% customer satisfaction rate from our clients to date.  This is one of the few strip clubs in Las Vegas where we can guarantee a free limo ride back to anywhere on the strip from 7pm-4am nightly.  This is one of our highest recommended clubs, and if you're in Vegas, definitely put it on your list!
An Amazing Venue
Sapphire has evolved over the years to claim its place at the top of the list in Las Vegas. As one of the few clubs that actually throws a party every night with their wide array of themed events, you're always in for a new experience. They have it all: gorgeous women, great staff, amazing building and interior. Sapphire brings the A game every night, joining the elite of upscale gentlemen's clubs in Las Vegas. We can't recommend it enough, so when you're ready just give us a call, and we'll get you dialed in for an amazing evening!
Sapphire Review Stats
Talent

Service

Atmosphere

Exterior

Interior

Fun Factor
Summary
This club sets the standard in Las Vegas with over 71,000 square feet, a dayclub with a sparkling pool, and some of the most amazing entertainers in the world. Definitely put some of your bankroll into a trip to Sapphire for a life long memories!