Las Vegas Strip Club Reviews
LAS VEGAS STRIP
CLUB REVIEWS
Your Time and Money is Valuable
We know your time and money is valuable during your stay in Las Vegas.  Most websites regurgitate reviews of Las Vegas Strip Clubs that include the same few clubs over and over.  Many people believe, incorrectly, that the most famous strip club, or the largest, or the one they "saw in that movie" must be the best.
We're not going to waste your time and money regurgitating the same fluff most other services offer. We only work with the clubs that provide the best experience.
You Deserve:
Great service
Great value
And of course smoking hot entertainers!
With a little local knowledge, you can get a much better deal, experience better service, and have the night of your life. Do you want to spend your time and money with girls who are not only smoking hot, but fun and friendly?  Of course you do!
Our goal is to give you honest unbiased information so that you can choose a club that is tailored to your unique needs and tastes.
These reviews are not just based on our opinion. We factor in hundreds of customer surveys from our clients. YOU are the one who decides if a club was worth it. YOU are the one who will tell your friends and keep us in business.  With all that said, check out the list and find the perfect strip club for your event.
Peppermint Hippo – Newest Strip Club in Las Vegas
Peppermint Hippo Vegas opened in April of 2022 in the old location of Olympic Gardens. Totally renovated and refreshed, this club is making moves to become a top strip club in Vegas. The owners and staff previously worked at some of the biggest clubs in Las Vegas, so a lot of the top girls made the move. The pricing at Hippo is more aggressive in an attempt to win new loyal customers. So you'll pay less for cover, less for drinks, and even the VIP fees for private lap dances are better. Also, the girls they brought in are eager to please, and this is one of the "high milage" strip clubs in town.
Treasures Gentlemen's Club – The Posh Palace
Treasures is consistently rated one of the Top 2 Strip Clubs in Las Vegas.  The exterior is simply stunning; a cross between a castle and Roman monument complete with columns and statues.  Treasures exudes class inside and out.
SCORES Las Vegas Gentlemen's Club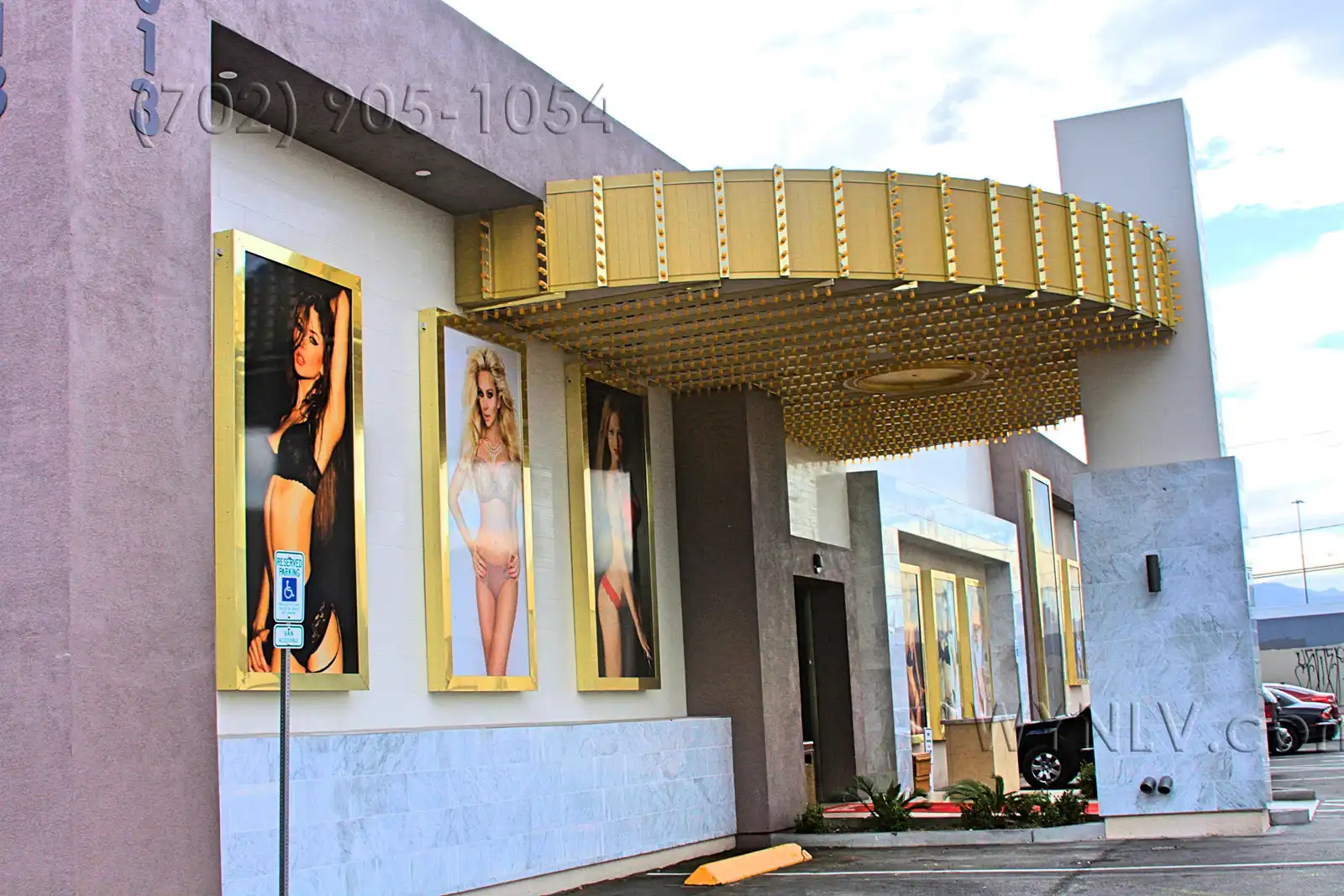 Scores Las Vegas is a mid-sized gentlemen's club located in the heart of Las Vegas. Don't let the size fool you, it has been known for attracting the highest quality babes in Las Vegas. You know, quality over quantity right? Besides the girls, Scores has an award-winning Hookah lounge, beautiful and very private VIP rooms, multiple bars, great bottle service deals, and hot babes(Did we already mention that?).
Spearmint Rhino – Back By Popular Demand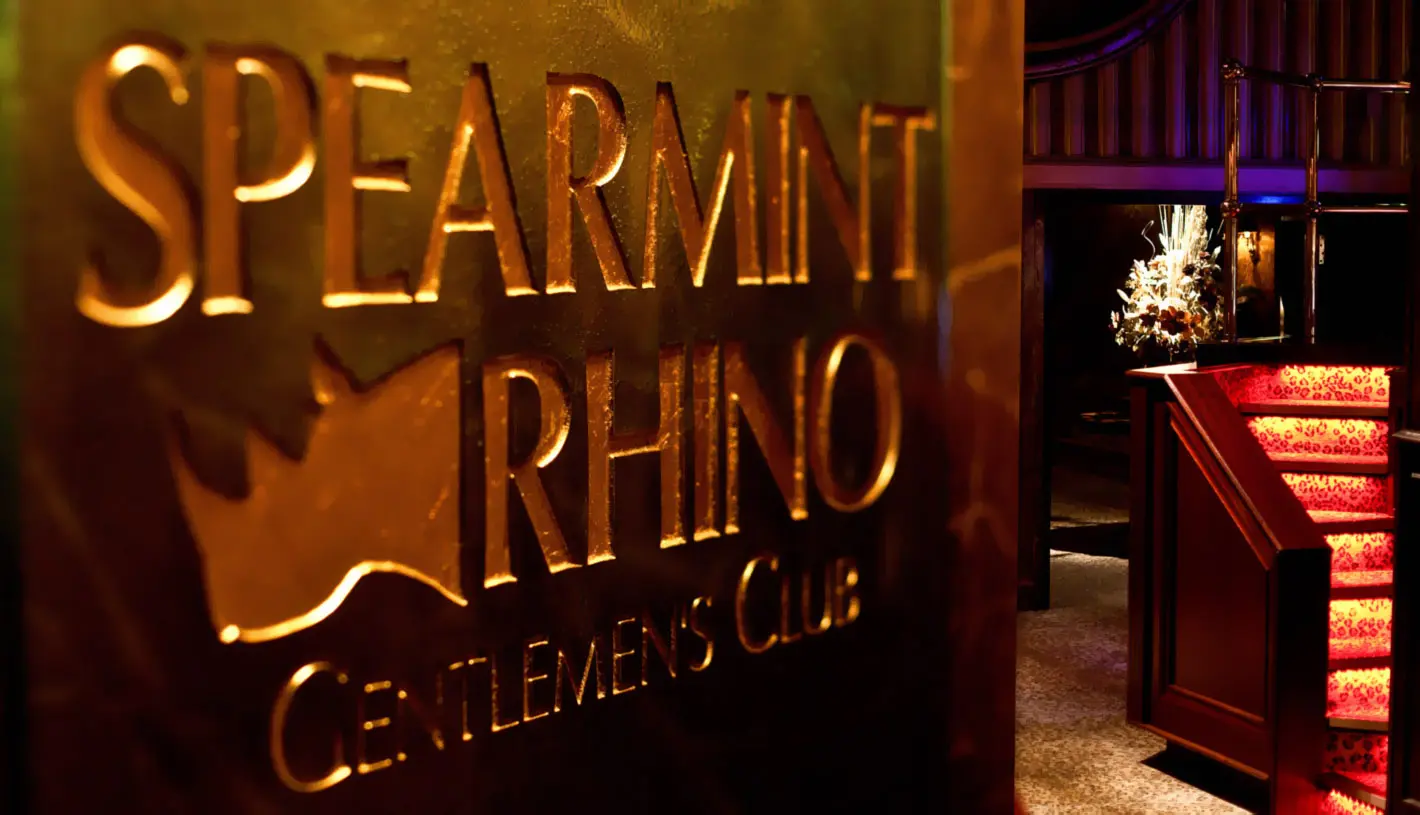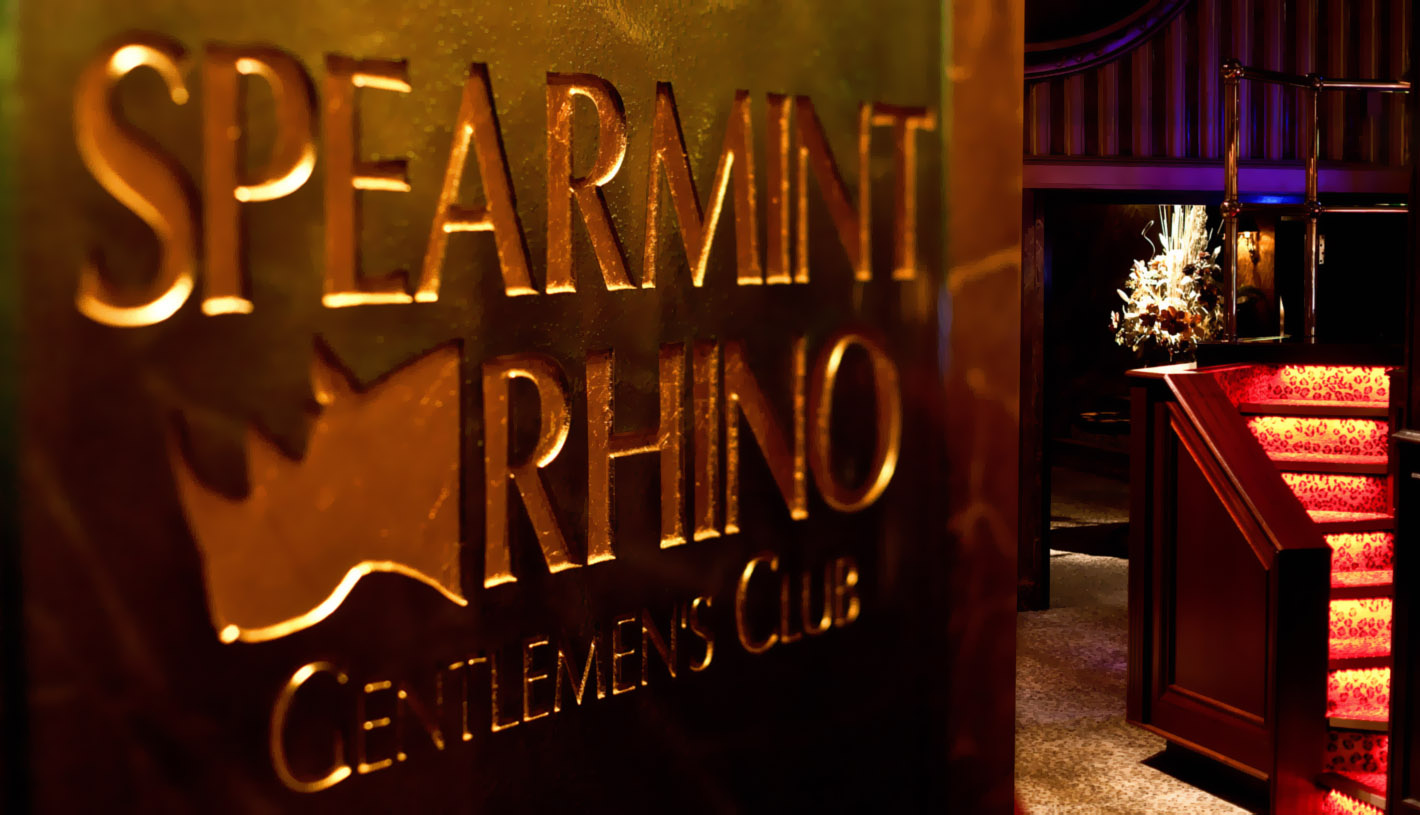 Visit the world famous Spearmint Rhino of Las Vegas with WYNLV.com VIP limo service.  This is one of the most famous clubs in Las Vegas, and the line up here never disappoints.  After a brief hiatus, Spearmint Rhino is back in the mix.
Palomino: The Only Full Nude Vegas Strip Club with Alcohol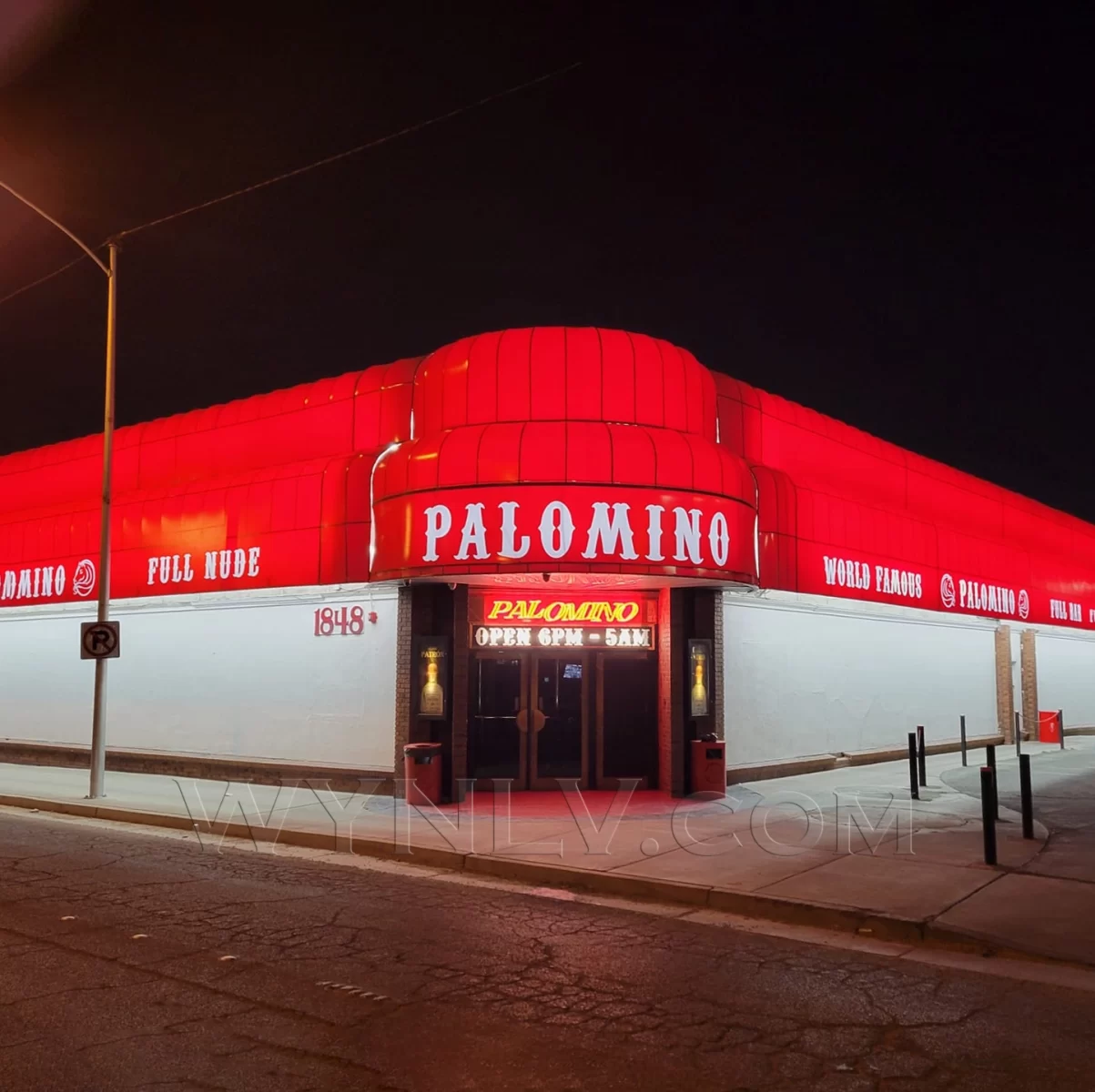 We recently revisited Palomino to see what's new. It feels like nothing has changed here for decades. It's like walking into a time capsule of the 90s when strip clubs were at their high point. Naked girls, music videos, dated furnishings and decor set a retro vibe. The lighting is even old school. But don't expect 90s pricing, everything costs just as much as the top clubs like Hippo or Rhino.
Olympic Gardens – The Most Fun Vegas Strip Club
The real lure to Olympic Gardens is the fun factor.  Thursday through Sunday, they have male dancers on the second floor for the ladies.  This pulls in a lot of Bachelorette Parties, birthday girls, horny college chicks, you get the picture. The result is that the atmosphere resembles half strip club & half frat party.  If you have a big group, it's a great way to meet a similar sized group of the opposite sex.