Vegas Strip Club Dress Codes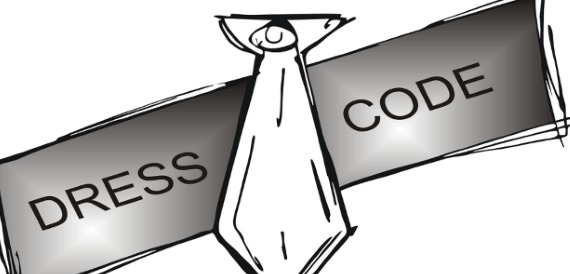 Nothing is more frustrating than planning a night at a strip club with your bros only to be denied entry at the door due to a dress code violation.
Not to worry, we're going to lay down some general purpose rules as well as give examples of specific dress codes at the top Las Vegas stripclubs.
General Dress Code Guidelines for Strip Clubs
As a general rule, as long as you look presentable you'll get in. This means being freshly showered, wearing semi-conservative clothes, and looking like you have money to spend.
Here's a few things to avoid:
Tank tops (guys) most clubs won't allow them
Sandals or flip flops
Torn or ripped jeans
Sweatpants
Athletic shorts (basketball or training)
Jerseys
Anything representing Gang or Club colors
Some clubs allow cargo shorts or golf shorts as well as flip flops and sandals. It really depends on the club. But to be safe, if you wear a pair of nice slacks, dress shoes, and a decent button down shirt you're going to be ok. It's actually a good thing to look well dressed at the club, the dancers will give you more attention with out demanding a dance before they move on. If you look like you can't afford it, they won't even acknowledge your existence or do a drive by "want a dance?"
If you know which club you want to attend (or what you want to wear) you can consult the specific club dress codes below:
Treasures Gentlemen's Club Dress Code
No tank tops (guys)
No jerseys
No sweatpants or basketball shorts
No Gang or Club regalia
Sapphire Gentlemen's Club
No sweatpants
No jerseys
No tank tops
No flip-flops/sandals
No open toed shoes
Sapphire generally has the most strict dress club in town. If you want to visit this club, it's best to err on the side of over dressed!
Peppermint Hippo Gentlemen's Club Dress Code
The dress code is casual, but you'll want to keep in mind a few rules:
No tank tops (applies to guys only)
No athletic wear (track pants, sweats, jerseys (except during major sports events)
No dirty, ripped, or torn apparel
No plain white t-shirts
No gang patches, colors, or regalia
No headgear (hats, helmets, masks)
On busy nights, you want to skew towards upscale, as the hosts may pull you to the front of the line if you look like you're going to spend some money.
In general, just dress nice and you'll be okay. We realize it is hot as the topics here during the summer. So, guys, you can wear nice shorts, nice flip-flops, and a nice t-shirt and be okay. If you think you might have an issue, just call and our hostess can help you. When in doubt, be conservative, nothing ruins a night faster than getting stopped at the door for a dress code violation!
Girls you can pretty much get away with anything reasonable, just keep in mind the rule about torn/ripped/dirty clothes, especially jeans!
Crazy Horse 3 Attire
Dress codes are strictly enforced. We recommend upscale and fashionable attire. Example would be dress shoes, soft dress pants and a button up shirt or T-Shirt with a sport coat and nice jeans. Absolutely no shorts, sandals, flip flops, jerseys, hats, baggy or ripped jeans.
Little Darlings
no plain white t-shirts
no tank tops
no visible chains
no wave caps or do rags
no team jerseys
Spearmint Rhino
No Plain white t-shirts
No tank tops
No athletic shirts
No athletic shorts
Nice shorts and flip flops are OK
As you can see, the clubs are pretty similar. If are ever in doubt, jeans and nice shoes with a nice shirt work everywhere. If you're not sure, just give us a call, we'll give you up-to-date advice and help you book a free roundtrip limo.