Vegas Road Trip Survival Guide
Why You Don't Want to Drive to Vegas without these Top 5 Tips
Millions of people flock to Vegas each year to bask in the glory of glitz, glamour, and gambling. If you've watched any of The Hangover franchise, or are a fan of Fear and Loathing in Las Vegas, you know that arriving by car is the way to go. Unfortunately, there are few downsides to driving, but with a little knowledge, you can plan and execute a Las Vegas road trip worthy of a feature film adaptation.
#1 Navigation
The first thing you ought to know about driving in Las Vegas is to trust your navigation system. While it may be easy to look at the skyline and say, "Oh, I want to be over there, I'll just drive in that direction," you'll waste a lot of time and potentially get lost.
Side Action
There's construction everywhere, and most people use the strip as their main landmark. The problem with the strip is congestion. In the time it takes to navigate Las Vegas Boulevard from end to end, you can travel the same distance twice using side streets.  Crossing the strip has the same downside. While Flamingo and Tropicana are famous Vegas thoroughfares, you can cross under the strip in half the time using Desert Inn.  A warning however, if you're crossing the strip from east to west on Desert Inn, make sure you know your exit point. If you cross under the strip in this direction, your next exit is a long ways from the strip.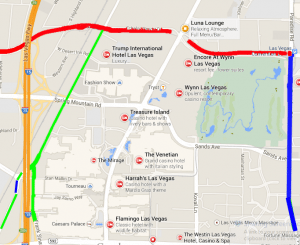 As you can see illustrated above, in red you have Desert Inn Road , great for crossing the strip. To the east there is Paradise, great for traversing north and south. In green on the west, Industrial, Frank Sinatra Drive, and Dean Martin Dr are great for north and south bound traffic west of the stirp. Industrial forks into Frank Sinatra on the strip side of the freeway (great for back side access to strip hotels). The other fork is Dean Martin Dr, which is great for access west of the I15. As far as crossing the strip to the south, Tropicana is the only option unless you want to go all the way around McCarran Airport and take Sunset. It's usually faster to just suffer the traffic on Trop.
What Goes Around
Another feature of Vegas is that it is ringed by freeways. Depending on where you're going it's often faster to go the "long way round." Again trust your nav system.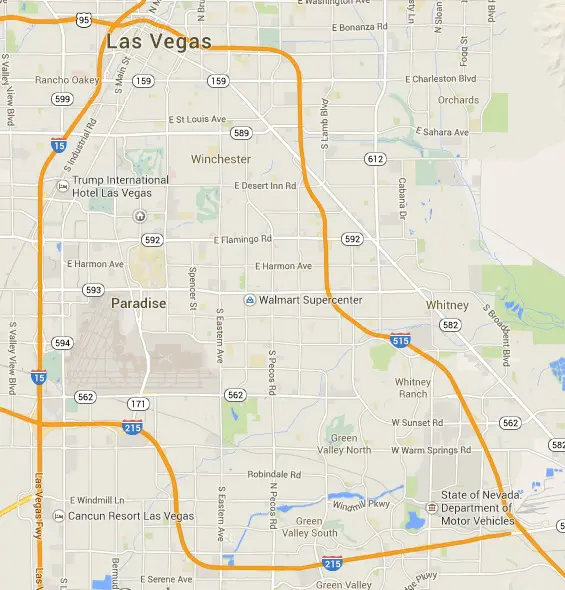 Often if you're headed north on the 515 and you look to your left and see a hotel you want to go to, you're first inclination is to get off the freeway and start heading in that direction. If your navigation system is saying go up, around, and down I15, don't be alarmed, it's probably faster. Much faster.
#2 Fuel
If you buy gas right off the strip or major freeways, be prepared to pay a premium. Just by venturing a few blocks in to the "locals" neighborhood, you can save up to 30 cents or even more per gallon. There are several free gas price apps for iOS and Android that can save you a ton of money on the road.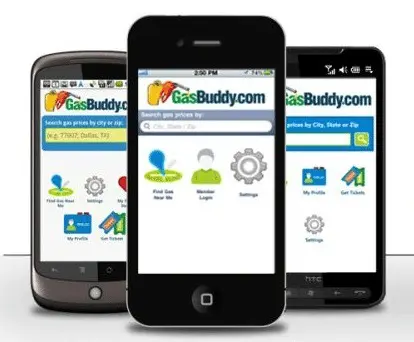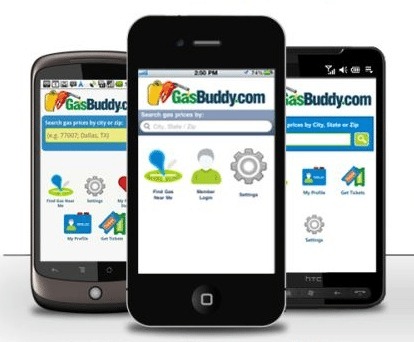 If you're coming from California, buy just enough fuel to get over the state line. Gas prices drop significantly once you enter Nevada. If you're coming from Arizona, fill up before you leave the state. Gas in AZ is typically 20-40 cents per gallon cheaper.
#3 Watch Your Speed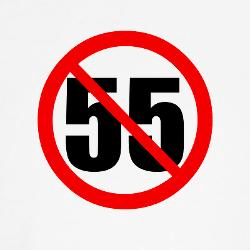 You've probably heard there is no income tax in Nevada. That's true. But what Nevada does have is steep traffic fines. A basic moving violation can cost over $1,000. What you need to know, however, is that this is the tourist rate. Most visitors get the ticket, throw it in their glove box, head home and forget about it. It will come to bite you in the ass eventually, whether it be the next time you try to register in your state, or get pulled over. DMVs do share records electronically. In our experience, for your $1,000 you have options. The best option is to pay a fee, usually around $100 – $125 to a company like Ticket Busters. If you tell them WYNLV sent you, they'll hook you up with the local rate. Our $1,000 ticket got busted down to $100, with no points on our record and no court appearance. It took us less than 15 minutes to resolve.
#4 Parking
Every major hotel and casino in Vegas has a valet service. Use it. If you hand the valet a couple bucks ($5 if you're a baller) when you drop off and a couple bucks when you pick up, they will be thrilled to give you good service and take care of your car. It's free, tips are not required, but you should at least give them something. If you think $2 is a small tip, keep in mind these guys are parking and retrieving over 100 cars a shift. So that pimply kid running cars all day is likely making more than you did at your first job out of college. Working part time. Over the summer.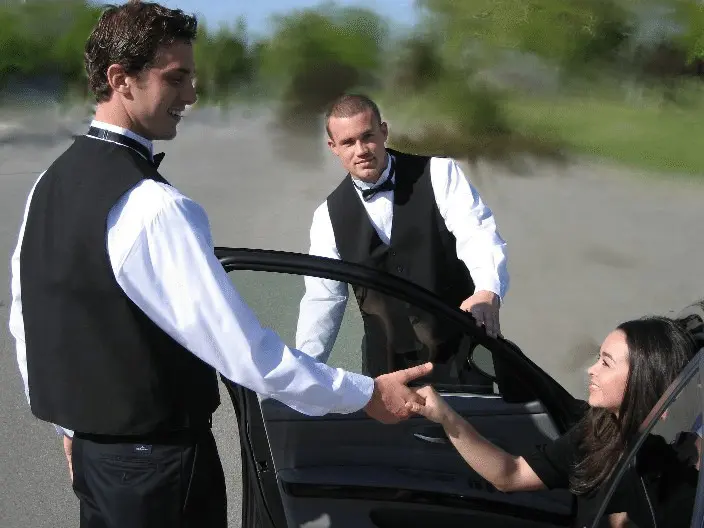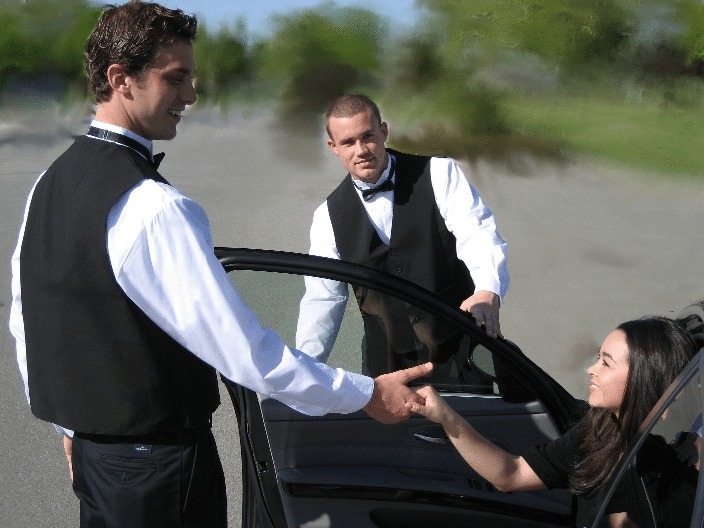 If you insist on saving two bucks and parking yourself, just keep in mind it's usually a long walk from the parking garage to the reception desk. Many hotels are laid out so you have to trek through a half mile of shops and another quarter mile of casino floor before you can register.
#5 Designated Driver
There are so many free ways to get around Las Vegas, you never have an excuse to drink and drive. Whether you take advantage of free limo service to a top strip club, use the free trams, trolleys, busses, shuttles, getting around Vegas is extremely inexpensive. Don't ruin your trip, and potentially a life (yours or a victim's). It's just not worth it. If you get stuck somewhere and can't afford a cab home, give us a call and we'll do everything in our power to make sure you get home safely.