If you're in Las Vegas and you like to party, congrats, you've come to the right place! Some of the most famous nightclubs on the planet can be found here, but they aren't cheap.
So how are you supposed to choose the right club on a limited budget? The answer is Club Crawls!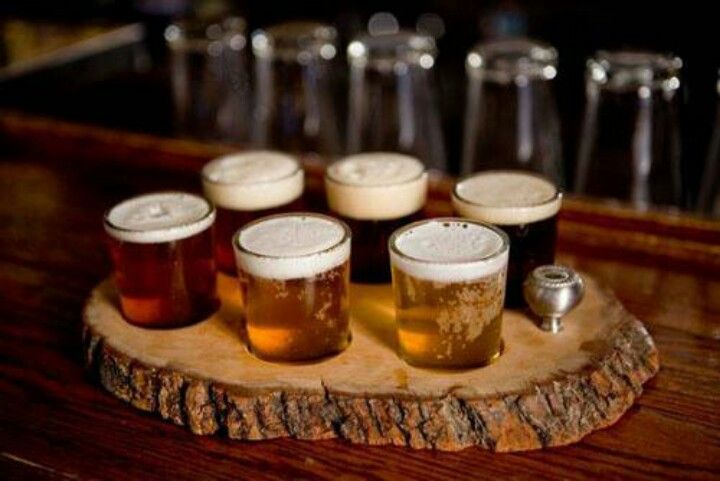 What is a club crawl?
Club crawls or party tours are like beer samplers, but for nightlife venues such as nightclubs and bars. They allow you to get a taste of what each offering is like without having to fork over the full experience price.
You can find which venues you like the most, and then later invest your time and money knowing you have a great chance of having a stellar time.
Advantages of Las Vegas Club Crawls over Guestlist or Bottle Service
More Clubs

One of the biggest advantages of joining a club crawl is that you'll get to try out multiple venues in one night. If it's your first time in Las Vegas, this is an especially effective way to sample all the clubs so you can find your favorite.

Transportation

Who doesn't want to ride on a humongous VIP Party Bus down the Las Vegas strip, music pumping, people dancing, drinks in hand? It's a rolling party so instead of piling into a dinky cab or rideshare, cruise the strip in style. That way the party never stops!

Make Friends

The Club Crawls start with a mixer type vibe at the first venue, so everyone can mingle and make new friends. You'll be together the whole trip so you'll have a lot of opportunties to flirt with that cute guy on vacation, or just make some new friends who like to party.

Pricing

Nightclubs in Las Vegas are extremely expensive. There's nothing worse than paying good money to have a bad time. The crawls are much more affordable. For the cost of a cover charge and two drinks at most nightclubs, you can buy an entire night's worth of entertainment on a club crawl.

Open Bar

Who doesn't like open bar? On the club crawls there is always an open bar segment. Sometimes it's at the first venue for an hour and a half, sometimes its during the party bus portion, but regardless of which crawl you book, you'll get open bar included for a good portion of the night.

Due to the size of the groups and the shear number of refferals the club crawl companies bring to the clubs, they also have drink specials just for the guests on the crawl. Just ask your host and they'll make sure you get hooked up.

Get Behind the Velvet Rope

Unless you're paying for bottle service to the tune of several grand, you can exepect to wait in line. Even the VIP guestlist lines can be over an hour long, so don't be fooled.

Club Crawls get expedited entry because the club knows there is a big group coming at a specific time, so they are staffed to process the group efficiently. You'll be inside and enjoying the music in no time!

Flexibility

Once you've paid for your club crawl, your options are wide open. Running late for dinner and want to meet up with the group at the second venue? No problem, just let the host know and they will make arrangements for you.

Or maybe you've met someone at the second to last stop of the night and don't want to leave. No problem, party til close if you want. Just be sure to let your friends know so they aren't trying to hold the bus!

Mobile Party HQ

You amped up, made some new friends, and you're on the move. But that doesn't mean the party has to stop. You hop on your party bus, and the music keeps flowing, along with the drinks. You can mingle, dance, or do whatever you want to do on the party bus!

No Regrets

Every club has an off night. If you plunked down a few grand at a top tier nightclub and the DJ is off, or your server is having a bad night you are stuck. And try getting a refund, Las Vegas nightclubs are notoriously stingy on giving back bottle & table service purchases. Their opinion is that you drank the drink & occupied a table which they could have easily sold to another party for even more money.

But with a club crawl, you have multiple chances to find your perfect club. Even if one of the clubs is not your vibe, you can still chill with the new friends you made, and people watch until it's time to move to the next party spot.
Pitfalls to Avoid When Booking Club Crawls in Las Vegas
Buying the Cheapest Package You Can Find

If you do a lot of research, you'll find that club crawls vary greatly in price. In fact you can often find them for under $60 on groupon or other budget concious sites. The problem with those tours is that the operators are desperately trying to fill their bus, because at that price point it's the only way they make any money.

The crawl operators have to pay for the following:

Bus Rental
Host
Alcohol
Club Cover Charges
Tip Outs to Bus Driver, Door Hosts, etc.

So in order for them to make the numbers pencil out, they have to cut corners which means they:

Charter low quality busses that are old & outdated
They jam more people into each bus
Setup the tour so the bus portion is very short, often driving literally across the strip
They pad the venue lineup with no-name bars & clubs and sell it like it's a VIP tour
Include low quality alcohol
Pressure guests into tipping their staff and door hosts so they don't have to come out of pocket

Just be wary if you see prices under $100, there's a reason it so cheap!

Waiting Until the Last Minute to Book

The top club crawls in Las Vegas sell out well in advance on popular weekends. This is especially true if you have a large group.

Booking last minute means that the top tour operators will already be booked, and the budget operators will jack up their prices because they know they're the only one's in town with space!

Wing It

Sometimes we run into guests that have booked their own party tour. Meaning they called a party bus rental operator, and booked a bus for a few hours. With the idea that they'll hop on the bus and "go where the night takes them."

This can definitely be fun, but not if you want to go to clubs. Again, the lines at the popular nightclubs can be several hours long. Even the VIP guest list lines can be up to an hour. While you standing in line, the timer is ticking on your $300 per hour bus rental. Then you get to pay cover and stand in line for drinks.

It's just not feasible to hit multiple clubs on your own unless you spring for bottle service.

A better bet would be to book a private club crawl, where your crew is the only people on the bus, you chose the venue lineup, play the music you want, make the night yours!
Additional Tips to Get the Most Out of You Club Crawl
Dress for successs. You don't want to get stopped at the door because of a dress code violation. 

Men must wear a button up shirt (preferably long sleeve), and slacks or a nice pair of fitted jeans. Men must wear 

dress

 shoes. No shorts, boots of any kind, or athletic shoes, if not club appropriate (pretty much must be brand new) will be allowed into the club. Men are not allowed to wear hats of any kind or any type of hooded shirt. 

Please wear comfortable shoes as you will be walking at times between the venues and bus pickup spots. No flip flops are allowed. 

Bring your ID, no matter your age. Everyone will be carded. Must be State Issued ID or Drivers License OR Passport. No EU or Mexico IDs will be accepted.
Relax! Everyone is there to have fun. It's high energy and a lot of moving parts, so help your fellow party-goers have a good time by bringing your positive attitude.
Be flexible. The venues change their offerings at the last minute without telling tour operators. The tour may need to shift gears on the fly. Just know you host is working his or her butt off to make sure everyone has fun.
Be generous. There are a lot of people working to ensure you have an awesome night. If you feel like you're being given exceptional service, tips are always appreciated, but never required.
Make friends. The best part of any party tour is the opportuity to bond with other party enthusiasts over the course of the night. You'll be with these people for several hours, be friendly and reach out to others and strike up a converstation.
Pay Attention. The host will need to get the entire group to specific locations on-time in order for everything to go smoothly. If you're straggling, it may mean delaying the bus departure, which in turn makes the group late for expedited entry at the next venue. You'll be given ample warning, but just keep a keen ear out for the host's cues.
What happens if I need to cancel my reservation?
What happens if I'm having a blast at one of the venues and don't want to continue the tour?
Can I create my own party tour and specify the clubs I want to visit?
Can we meet up with the tour later?
How will I know when it's time to go to the next club?
Will single people have a good time on a club crawl?
Are club crawls fun for couples?
How do we book a club crawl?
Club Crawls by Vegas Party People
Venue Selection

Service

Atmosphere

Fun Factor

Vehicles

Price

Hosts
Summary
Vegas Party People host premier club crawls in Las Vegas. The club lineup is always top notch and their hosts are legendary. VPP always has the best party busses pulling up to the club and they never skimp on the booze! If you're looking for 5 star Las Vegas Club Crawl, give them a call. Ask for Rocky, he'll hook you up!