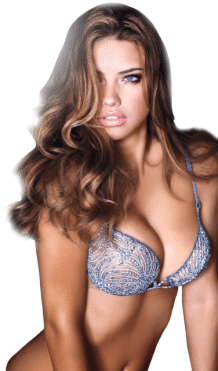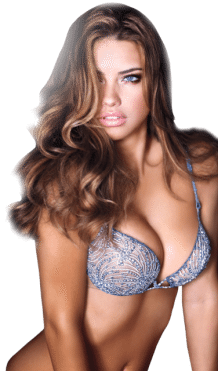 The top strip clubs in Las Vegas partner with WYNLV.com to offer great deals every night of the week.  For only $40 per person we offer free round-trip limo service, free cover, free VIP no wait entry, and two drinks of your choice at top Vegas strip clubs!  How about at table, also free?  Imagine spending the evening surrounded by beautiful women at a luxurious table in the heart of the action. It costs much less than most people think.  For less than the cost of that plastic 40oz "margarita" you bought on the strip, we will provide a full VIP experience.  For parties of 5 or more, we also throw in one free lap dance.  Perfect for bachelor and birthday parties.
WYNLV No Hidden Fees Guarantee – You never pay more than the quoted price, guaranteed, or we'll pay the difference!
We want your repeat business, and for you to refer your friends and family.  We always quote the real price and give you an honest appraisal of all the strip clubs in Vegas.  Your experience is our first priority and earning your trust is paramount.
Top Vegas Strip Clubs VIP Perks
Free two way limousine service at the best Vegas strip clubs. When you are done the limo will drop you off anywhere on the strip, any hotel at no charge.  Don't ruin a great evening by getting stranded at the club with no ride back.  We GUARANTEE free limo service back, or we'll pay for your taxi.
Free Cover Charge – that's right, your party will pay NO cover charge, ever! How can you beat FREE cover?
VIP Entry – No waiting in line. You'll go right in and begin enjoying your evening surrounded by the hottest entertainers in Las Vegas.
Two Drinks Included – your two drink minimum is included!
For only $40 you're getting an awesome deal.
Free Limo Roundtrip
Free Cover
VIP Access
Two Drinks Included
Top Vegas Strip Club of Your Choice
WYNLV.com's relationships with the top strip clubs in Las Vegas means you only need one company to handle your party. Due to the volume of clients we refer, we get the best deals possible. Call us for honest information on all of the strip clubs in Las Vegas.
100% Satfisfaction Guarantee
If your party isn't 100% satisfied with our service, we will PAY for your entire group to visit another strip club. Call for details.
---
[maxbutton id="1″]
---
Testimonials
"We've never been to a strip club together. The couple-friendly atmosphere was awesome. And you can't beat the price. Thanks again!" Heather J. Boston, MA
"$200 of fun for only $30! You guys are rock stars!" Matt G. Vancouver, BC
"I can't believe how much fun I had for only $30. I got a VIP limo to the best strip club ever. When I got there they greeted me like I was famous. For the cost of one drink at any bar in Vegas, I got EVERYTHING! Thanks guys!" Jeremy L. Seattle, WA
"I will call you guys EVERY time I go out in Vegas. I had way too much fun for how little I paid. You guys rock!" Sylvia T. Los Angeles, CA