Las Vegas Bachelor Party Ideas
How to Extract $3,000 of Entertainment out of Las Vegas for Under $300
Plus: The Secret Vegas Club GMs Don't Want You to Know
You have thousands of entertainment options in Las Vegas, and it's pretty easy to rack up a tab of several grand. We're going to show you how to maximize your dollars and avoid searching all over town one phone call at a time. Picture what your perfect 3 day bachelor weekend would look like in Las Vegas. Now add up roughly what you think it will probably cost. Hold that thought while we lay the ground work. Then we'll let you in on a secret Vegas GMs have been keeping under wraps.
Size Matters
The bigger your group, the more leverage you have to negotiate on prices. Once you get over 8 guys, a lot of options open up, like buy one get one bottle service, free lap dances, free limos, and more. The downside is, once you get over 12-14 dudes, it can become a real headache. Trying to get from one place to another requires a very strong personality at the helm that every respects. If you're the best man, and this isn't a strong suit, deputize someone in the group that you think would get people coordinated, and call him your Sergeant at Arms. We'd also recommend you start the weekend off with a recitation of the Bachelor Party Oath. This lays out the groud rules for the bachelor party weekend. Everyone will know what is expected of them, as well as the penalties for screwing around.
The Vegas GMs Super Secret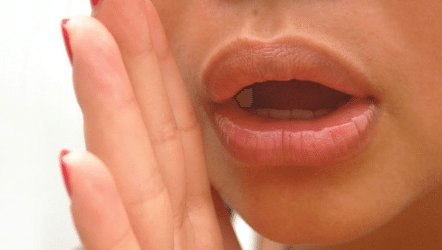 Remember in the opening paragraph we said you have thousands of options when it comes to planning a bachelor party in Vegas? Most clubs in Vegas pretend to be exclusive, with long lines to get in, high cover prices, and ridiculous bottle service fees. The fact is:
Every Club GM in Vegas is desperate for your business!
Not only are they in competition with dozens of venues that offer the exact same experience, they know the market is tough right now. Sure the stock market is setting records. But if you're in your twenties, you know that hasn't translated into lucrative jobs and salaries. These 20-30 year olds are their target demographic, and due to a bad economy, this group is suffering the most.
Sure if you just show up at the club with a fist full of Benjamins, they will happily take every penny you have, then encourage you to max out your credit cards. If you make one phone call ahead of time, a VIP Hosting company like WYNLV can get you wholesale pricing. Why do they cut deals with these companies? Volume. They know to get our business we have to offer something extraordinary. Otherwise we'll take our business elsewhere.
Never Pay Retail
Las Vegas Bachelor Party Ideas
We'er going to outline a couple of ideas that you can tailor to your own tastes.
Idea #1: Hit it & Quit It
First, we're going to put together a package that is based on the party only lasting one night, with everyone flying out the next day. For this option, you don't even really need a hotel. You're going to be partying all night. Sleep on the plane, dude! You can get a shuttle round trip to the Bellagio for around $8 per person. As of this writing it's $60 total for a party of 8.  Once at the Bellagio, you can check out the fountains while checking out the babes. Next, mosey on down to the Stage Door Casino, for $1 beers and $2 shots of Jägermeister for your pre party. Next, you'll be whisked away by luxury VIP limo service to your next destination. For dinner, we're going to get you buy one get one steak dinners at a four star steak house. These steaks are legendary amoung the locals. Did we mention it's in a gentlemen's club? Not to worry, Treasures has a separate dining area that is quite elegant. With leather chairs and warm wood accents, it looks more like a high end english study than strip club and the steaks are to die for.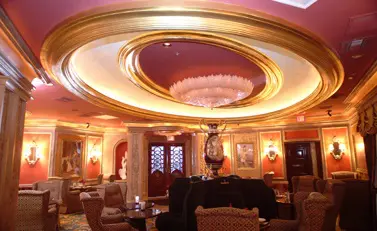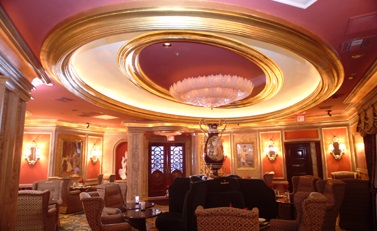 Once your dinner is complete, you're going to move into the main floor where your VIP table, right in the heart of the action, will be waiting for your group. Here you be able to enjoy libations and the attentions of all your very pretty, very friendly hosts.
Cost for limo, steak dinner, cover, VIP table, and 2 complimentary drinks?
$50 plus gratuities
You can't beat that!
Next Stop: Party Town
After getting fired up at the gentlemen's club, your limo's next stop is an upscale night club. Again you get the VIP treatment, no waiting in line, straight to the front. At most of the top night clubs in Las Vegas, the lines on the weekends are ridiculous. You can expect to wait in line for up to 2 hours. Not your group, you're going to go right in and begin the party with the hottest ladies in town.
Cost for VIP no wait entry:
$20 per person
Now all you have to do is make it to your shuttle rendezvous in the morning and you're all set. Upgrades: For round $100 per person, you can get bottle service for 10 guys at most strip clubs. Bottle service at the night clubs is much more expensive and varies greatly depending on the day of the week and who is DJing.
 Idea #2: Desert Rats
Let's be honest, most people don't think about checking out the natural environment when they come to Las Vegas. It's all about the games, booze, and the girls! But you're missing out on a great opportunity to experience some breathtaking scenery. For around $200 per person you can take your pick of an AREA 51 bus tour, river rafting the Colorado, touring Hoover Dam. Want more action? Get up close with nature on an ATV tour or ride motorcycles in the desert near Nellis Dunes. Whatever your choice be sure to check remember your Vegas survival tips. After a hot day on the trail, cool off at MGM's pool and day club, WET, for one of the hottest parties in town. If you just want to relax by the pool and not be assaulted by electronica, check out the East and West Lagoon Pools at TheHotel in Mandalay Bay.

Desert Rat Nightlife
If you want to enjoy the open air during your nighttime festivities, you have a couple of great options. First, the club at the top of the RIO, Voodoo, is an open air nightclub where the sky is the limit. The view here is spectacular. Ask for their signature drink, the Witch Doctor, and enjoy some high end bartender flair as they prepare your cocktail. The bar staff here is legendary for their feats of dexterity and coordination. Another great option is Hustler. This top shelf gentlemen's club has a rooftop night club as well. Get hooked up with roundtrip limo, cover, and drinks through a nightlife host like WYNLV and you'll be dancing the night away with a drunken bachelorette party for next to nothing!
Desert Rat Hangover Cure
Grab some water jugs and your hiking shoes and head on over to Red Rock. It's got some gorgeous rock formations, perfect for all levels of hiking.  Work a sweat and get that booze out of your system.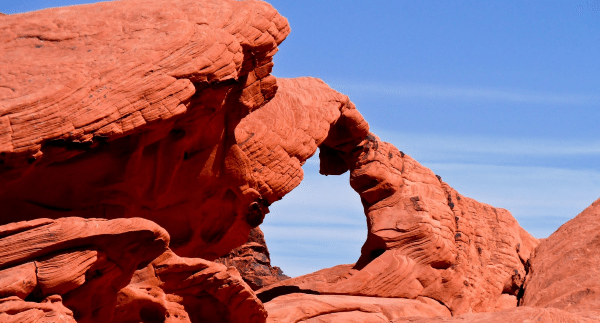 You can spend hours here exploring the trails and rock formations. It's a great way to unwind after the frenetic pace of the strip and downtown Las Vegas
Other Options
Whatever your tastes, Las Vegas likely has an offering that is just what you are looking for. The key to winning in Vegas is planning. If you just show up and try to wing it, you're basically screaming to the world,
"HEY I'M A TOURIST AND I WOULD LIKE TO SPEND MONEY AT YOUR CLUB/BAR/RESTAURANT, HOW MUCH OF MY MONEY WILL YOU BE WANTING FOR MY BUSINESS?"
The answer is usually the same, "All". Don't do that. Give us a call, we hate to see people get taken. We want you to have the best trip of your life and enjoy Las Vegas as much as we do. Then, and only then, will you come back year after year, and more importantly share your positive experience with your family and friends. Got a better Vegas Bachelor Party Idea? Hit us up in the comments or @WYNLV.