Party Like a Rockstar in Vegas
Everyone has a little Rockstar inside…
Embrace yours and let's party!
What better place to let go and be free than Las Vegas? Travel by luxury limo. Get past that velvet rope. Be greeted by name everywhere you go. And never, ever pay cover. The drinks flow, and everywhere you look, beautiful people.
The Secret to Vegas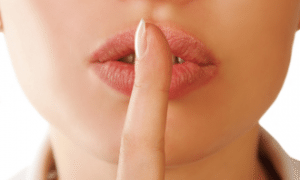 We're going to let you in on a little secret. You can do all these things in Vegas and it won't even cost a fortune. Here's an example. Say you wanted to visit a world famous strip club. If you take a, cab round-trip fare is going to cost you $40, followed by standing in line to pay a $30 cover, and to top it all off you have to buy the two drink minimum just to get inside.  That's a $100 and you haven't even seen a pretty girl yet!
A Better Deal
Or you could call us. Same club but…
Travel by limo to and from the club, included.
Two drinks included.
Walk to the front of the line without being shaken down by the bouncer.
Your cover is included.
Get a free VIP table so you can sit and enjoy the company of your friends.
Have a date? For the same $100 you'd have spent going it alone, we can get TWO people in, two way limo service, two drinks each, and two steak dinners at a four star steak house! Now that's a perfect couple's date night!
Zero Risk
Sound too good to be true? No worries, you never pay us a dime, and you never pay until you arrive at the venue. You can use any major credit card, so you know you are buying from a position of power and knowledge. Unhappy with the service in any way? We'll pick up the tab to go to another club of your choice, or get you VIP access to a dance club the following night for free.
Bonus Perks
We have added perks others just don't offer. Got five or more people in your party? Boom you get a free lap dance! Want bottle service for a large group? How about buy 2 get one free? Whatever You Need in Las Vegas, WYNLV has you covered. Call us, we'll get your star rockin.
[maxbutton id="1″]
Testimonials
"Benjamin, just wanted to say thank you! After looking at several booking services to help set up plans for dinner and a strip club for my husbands 50th birthday, I called you. Everything was perfect!!! husband was so surprised with the limo pick up and Treasure's was the perfect club! The girls and staff were awesome and we had so much fun that night, we went back for a second visit before we left, which you also arranged on a days notice. We really felt like VIP's and are already looking forward to our next trip.
Thanks again for everything! Debbie"
"We've never been to a strip club together. The couple-friendly atmosphere was awesome. And you can't beat the price. Thanks again!" Heather J. Boston, MA
"$200 of fun for only $30! You guys are rock stars!" Matt G. Vancouver, BC
"I can't believe how much fun I had for only $30. I got a VIP limo to the best strip club ever. When I got there they greeted me like I was famous. For the cost of one drink at any bar in Vegas, I got EVERYTHING! Thanks guys!" Jeremy L. Seattle, WA
"I will call you guys EVERY time I go out in Vegas. I had way too much fun for how little I paid. You guys rock!" Sylvia T. Los Angeles, CA