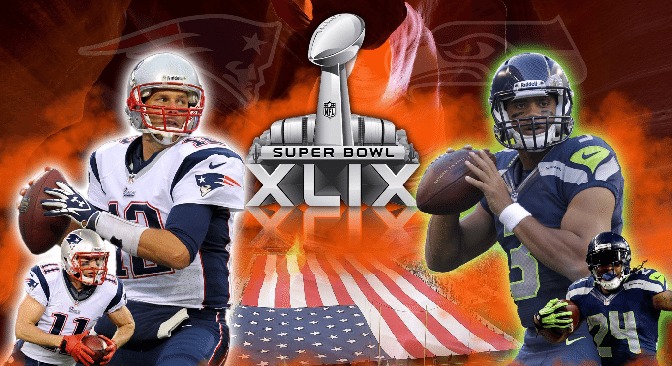 2016 Super Bowl Events
Looking to hit a club and mix football fun with frisky females? We have the low down on which parties are hopping. Don't like to read?
Sapphire Gentlemen's Club Big Game Party
Sapphire sells out every Super Sunday, so contact us ahead of time to get your tickets. We're offering the following packages:
#1 Main Room Table Seating $75/Guest
Free Limo to club
Cover included
1 Super Sunday Entry
Main Room table seating
Massive HD screen & Digital audio
Tailgater buffet
Prizes and drawings
#2 VIP Showroom or Main Room Booth
Free Limo to club
Entry to Showroom for UFC 183
Cover included
1 VIP Super Sunday Entry
Exclusive VIP Seating
Massive HD screen & Digital audio
VIP tailgater buffet
VIP Prizes and drawings
For bottle service call for quote!
Olympic Gardens
OGs usually throws good events and Super Sunday is no exception. Their deal is slightly more affordable.
OGs Super Sunday Package $50 per Guest
Free transportation to the club
OPEN BAR on Coors Light, Kettle One, & Jack
Free raffle and prizes.
Limos start at noon
Promotion runs until 6pm (at which time it reverts to the standard $33 for two drinks deal)
Hustler Gentleman's Club
Hustler is giving you a chance to win $1,000,000 on Superbowl Sunday. There's no details on their site but if we had to guess, it's usually some long shot prop bet that pays off. Like if the receiving team takes the opening kickoff or second half opening kickoff for a touchdown they pull your ticket from the raffle box and you win.  We're waiting to get more details on this one and will update here as soon as they come in.
Book a ride now!
[maxbutton id=1]