Single in Vegas for Valentine's Day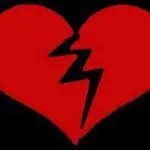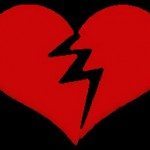 If you're in Vegas this Valentine's Day, and don't have a significant other in your life, it is easy to begin the circle of self loathing & pity while watching all the enamored couples strolling through the casinos and down the strip. But much like anything in life, your perspective determines your perception.
You're Not Alone
Just because your relationship status is "single" that doesn't mean you're alone.  You have a ton of potential partners in town who are in the same boat as you. Get out there and give it a shot. Worst case, you'll end up with some new friends.
Location, Location, Location!
I can't think of many places better to spend Valentine's Day while single.
There are plenty of people who are single in Vegas every night of the year
These people like to party
Many are tourists, so social norms get thrown out the window (What happens in Vegas…)
Visitors to Vegas are looking to open their horizons, meet new people, and try new things
There are so many venues and parties to choose from
Tons of inexpensive or free entertainment options
Be thankful you are in Las Vegas for Valentine's Day. For many of us, it is better than being stuck in our hometown, where everyone knows us, and our ex, and our past.  In Las Vegas you are free to try out new things. Be anyone you want to be, take on a new persona if you want.  Take new lifestyle choices for a test drive.  Dress for success and walk with a swagger into an upscale night club. Cut loose, have fun. Nobody will remember, and even if they do, nobody will care.  And you just might run into that special someone that changes your life, for life.  The key is, be yourself.  Be the real you that has been stuck inside while you worried about what the rest of the world would say.
Fear Not!
Don't be afraid to approach people. If you are well dressed and have taken care of basic personal hygiene requirements, more often than not, people walking the strip will be willing to have a friendly conversation. (Opening with a compliment will increase your success rate greatly).  Chat people up, see what they are up to and if you're lucky, you'll find a group of friends (hopefully with at least one cute one), and off you go.
Overcoming Rejection
If you're one of those people, especially guys, who have a very hard time talking to attractive member of the opposite sex, here's a tip: Choose an upscale gentlemen's club and pay a pretty lady to let you practice. For a few Jacksons, there are over a 1000 gorgeous hotties working on any given night that will happily help bolster your confidence.  With the vast array of top gentlemen's clubs here in Vegas, there's a girl of your dreams at every one, just waiting to talk to you. Most of them are pretty cool too. You have to be in order to succeed in that industry.  Be honest with them, tell them you want to chat with them and get some honest feedback.  The best ones will turn it into an exciting game and you'll come out the other side more confident and with some new skills. Don't forget to get feedback on your attire and style.  That can go a long ways to opening doors for you in the future.
Reach Out
Whatever your plans for the holiday, if you need ideas or advice on venues, just give us a call.  We'd love to help you have the perfect Valentine's Day in Sin City.
Updated on: Saturday, May 30, 2015
Categories
Professional Service
We are fully licensed with the state of Nevada, so you can be sure you will get the service you deserve. All employees must pass Nevada Sheriff's Dept background check and have fingerprints on file. We hire only the best service professionals for all our positions.
Nevada Business Identification: #NV20121762074
If you have any questions or concerns feel free to call us anytime +1702-905-1054