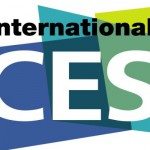 Want to get the best deals at top Las Vegas strip clubs during CES?  We've got you covered. How does free two VIP limo service sound? Free cover? No problem. Free VIP table? You got it! Discounted drinks and bottle service? You bet. Free lap dance? Hopefully you're getting the idea here.  Just text us a picture of your CES badge or a picture in front of a CES promotional display to (702) 706-6023 and unlock all these benefits!  We work with all the best Vegas gentleman's clubs and strip clubs to bring you the best service and deals possible.  Book now to claim your free round trip limo and perks, as many venues will fill up fast!
Updated on: Saturday, May 30, 2015
Categories
Professional Service
We are fully licensed with the state of Nevada, so you can be sure you will get the service you deserve. All employees must pass Nevada Sheriff's Dept background check and have fingerprints on file. We hire only the best service professionals for all our positions.
Nevada Business Identification: #NV20121762074
If you have any questions or concerns feel free to call us anytime +17027066023