Halloween Parties at Las Vegas Strip Clubs
2013 Hustler Gentlemen's Club Fetish and Fantasy Pre Party Halloween Bash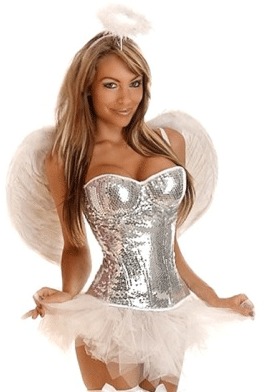 It's that time of year again.  Dust off your best Halloween costume and get ready for some of the biggest parties of the year at Las
Vegas Strip Clubs.  Hustler strip club is hosting  a Halloween bash October 24, in celebration of the Fetish and Fantasy Festival and of course, Halloween.  Cash prizes for best costumes, and you know the girls will dress to impress!  Come get some great specials on seasonal drinks and fare!
The roundtrip limo is still free as always.  You just need to pay the $33 two drink minimum at the door.  Be sure to book early, as this party will sell out. If you want to celebrate Halloween with beatiful girls at Las Vegas Gentlemen's Club, this is your chance!
Call us now to reserve your seat!
Updated on: Saturday, May 30, 2015
Categories
Professional Service
We are fully licensed with the state of Nevada, so you can be sure you will get the service you deserve. All employees must pass Nevada Sheriff's Dept background check and have fingerprints on file. We hire only the best service professionals for all our positions.
Nevada Business Identification: #NV20121762074
If you have any questions or concerns feel free to call us anytime +1702-905-1054